AT&T CEO Randall Stephenson Admits Hiring Michael Cohen Was A 'Big Mistake'
AT&T's Chief Executive Randall L. Stephenson said Friday that hiring the President Donald Trump's personal attorney, Michael Cohen, was a "big mistake" amid an ongoing federal investigation into Cohen's previous business dealings.
"Our company has been in the headlines for all the wrong reasons these last few days and our reputation has been damaged," Stephenson wrote in a memo addressed to employees, "there is no other way to say it – AT&T hiring Michael Cohen as a political consultant was a big mistake."
SLIDESHOW: DONALD TRUMP'S 30 CRAZIEST TWEETS
Cohen was retained by the telecommunications giant in order to "advise the company on federal policy," as well as provide some insight into ways in which Trump may react to the company's deal to purchase Time Warner Cable. AT&T paid $600,000 to the same private LLC, set up by Cohen, that had facilitated the payment to Stephanie Clifford otherwise known as Stormy Daniels in order to keep quiet an alleged affair that she and the president had had prior to when he took office.
Subscribe!
A week of political news in your in-box.
We find the news you need to know, so you don't have to.
The company also let go of its head of lobbying and external affairs, Bob Quinn, who according the New York Post "was booted after the embarrassing revelation about the payment."
Though it remains unclear what services Cohen may have provided the company, Stephenson has insisted that "everything… was done according to the law and entirely legitimate." AT&T also disclosed that it was contacted in late 2017 regarding Cohen by Special Counsel Robert Mueller, who heads the investigation into Russian interference in the 2016 presidential election, stating that it has "cooperated fully" with it's inquiries.
Read more about:
Leave a comment
You must be logged in to post a comment.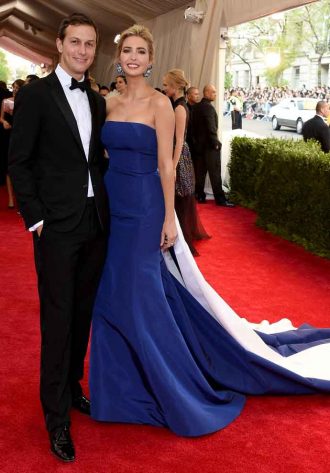 Click here for the 10 Most Powerful Political Couples Slideshow
Listen to the uInterview Podcast!
Get the most-revealing celebrity conversations with the uInterview podcast!