Arthur Jones, Former American Nazi Party Member, Wins GOP Congressional Primary In Illinois
Arthur Jones, a Holocaust denier and former member of the American Nazi Party, won the Republican primary on Tuesday after running unopposed in a primarily Democratic district in Illinois.
Jones, 70, had previously ran five unsuccessful bids for the nomination prior to Tuesdays upset due largely to the fact that Republicans in the state had failed to put forth a viable alternative.
The Republican Party in recent weeks leading up to the election blanketed the district with leaflets and robocalls to prospective voters making known that they disapprove of his views.
SLIDESHOW: DONALD TRUMP'S 30 CRAZIEST TWEETS
Subscribe!
Stay informed on the latest political news.
The Illinois Republican Party Chairman, Tim Schneider, even released a statement condemning Jones, and urging voters "to skip over his name when they go to the polls." "Arthur Jones is not a real Republican — he is a Nazi whose disgusting, bigoted views have no place in our nation's discourse," Schneider said.
However even with all the hoops Republicans went through to try and dissuade voters from voting for Jones, 20,000 still turned out and voted for him.
"This stuff about being a Nazi, that's in the past," said Jones in an interview on Monday while his website still actively displays a page on the Holocaust, calling it "a greatly overblown nonevent."
According to the chief executive of the Anti-Defamation League Jonathon Greenblatt, Jones is a symptom of a growing epidemic where, "extremists feel emboldened" in the current political climate. Greenblatt pointed to an increase in far-right candidates taking their usual backroom views to the political forefront rattling off challengers to traditional Republican candidates such as Paul Nehlen, who is running against House Speaker Paul Ryan as well as Joe Arpaio, who was pardoned by President Donald Trump after being convicted of criminal contempt for racially profiling and illegal detainment of prisoners in beyond squalid conditions.
"It is a sad state, where we are," said Greenblatt, "this is a bigger problem than Arthur Jones."
Read more about: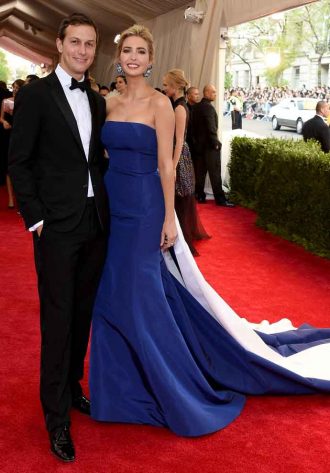 Click here for the 10 Most Powerful Political Couples Slideshow
Listen to the uInterview Podcast!
Get the most-revealing celebrity conversations with the uInterview podcast!