5,600 Troops Trump Sent To U.S.-Mexico Border To 'Stop The Caravan' Have Little To Do, Will Cost $200 Million
Donald Trump dispatched 5,600 troops to the border because of the impending arrival of the migrant caravan. However, officials familiar with Trump's plan have confessed that the troops may find there isn't much to do.
U.S.-MEXICO BORDER NEWS
Unlike border patrol agents, military soldiers are not authorized to apprehend immigrants. Instead, they're placing down traps like barbed wire and setting up tent facilities that they and the border patrol personal will use. The military police are the only troops who are armed, due to their job to protect the bivouacs. Some troops will don body armor, although it will only be utilized for self-defense.
The operation, which will cost at least $200 million according to experts, was renamed this week from "Operation Faithful Patriot" to the less grandiose "border support." Moreover, up to 15,000 soldiers could be sent to the border.
SLIDESHOW: DONALD TRUMP'S 30 CRAZIEST TWEETS
According to Trump, these troops are securing the border as a "human wall." Trump's critics are skeptical of this act, although one U.S. Customs & Border Protection official believes the troops are happy to have their support jobs. Most of the troops are situated in Texas, with others sitting at California and Arizona. Some locations, like El Paso, are unsure if they will receive troops.
"Our service members are performing duties along the Southwest Border in support of Customs & Border Protection and will continue to do so until otherwise directed by our senior leaders, to include the commander-in-chief," said Mike Kucharek of U.S. Northern Command, the organization monitoring the operation. It is currently predicted that 3,500 to 5,000 Honduran migrants arrived at Mexico City and will make their way to the United States within a month.
Read more about: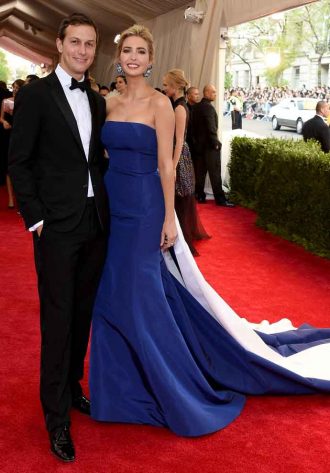 Click here for the 10 Most Powerful Political Couples Slideshow
Listen to the uInterview Podcast!
Get the most-revealing celebrity conversations with the uInterview podcast!