White Nationalist Richard Spencer Speaks At University Of Florida, Protestors Drown Out Speech
White nationalist and fist-to-face magnet Richard Spencer spoke tonight at the University of Florida after a brief hiatus following the failed "Unite the Right" rally in August that ended in bloodshed. Protestors drowned out much of the speech with chants of "Go home!"
Though Spencer has been anything but quite on Twitter over the past few months, he has noticeably removed himself from the public spotlight following the death of Heather Hayer and the injuring of 19 others at the hands of James Alex Fields Jr., a 20-year old Nazi sympathizer who marched in solidarity with Spencer at the Unite the Right rally in Charlottesville, Virginia, and who is currently awaiting trial.
Megan McDermott & Eric Taylor, both 18, drove 12 hrs from Shenandoah University in Va, ~ an hour & a half from Charlottesville. #SpenceratUF pic.twitter.com/nvExjKCtEX

— Kathryn Varn (@kathrynvarn) October 19, 2017

Subscribe!

A week of political news in your in-box.
We find the news you need to know, so you don't have to.
Ahead of Spencer's appearance hundreds of protesters took to the streets to march down to the Phillips Center for the Performing Arts, a spot chosen for its isolation from the majority of the University's campus. Protesters were met by a blockade of riot police armed with the latest equipment used by troops fighting terrorism overseas. Swathes of highway patrolmen roamed the campus. The presence of police, say university officials, is the largest in the university's history.
The University of Florida has confirmed that they've spent over $600,000 on security for the event adding that police from all over Florida have gathered in Gainsville to assist the local law enforcement. Florida has also declared a state of emergency freeing up resources in case protests turn violent.
Ahead of the event Spencer tweeted out to his followers. "Everyone is welcome at #spenceratUF," he wrote.
Everyone is welcome at #SpenceratUF. This is going to be an important dialogue for the entire community.

— Richard ☝?Spencer (@RichardBSpencer) October 19, 2017
On NPR's Morning Edition, University of Florida President Fuchs expressed his displeasure that tax payers would have to cover security costs for Spencer's speech. UF's spokeswoman Janine Sikes said, "They've rented the facility. It's their event. It's not our event." Florida state law allows the venue to be rented out to whomever wants it, as long as they can pay.
Spencer gained prominence during the 2016 election for his support for Donald Trump.
Spencer is the President of the National Policy Institute that advocates for a white "awakening" and a separate white state.
Read more about:
Leave a comment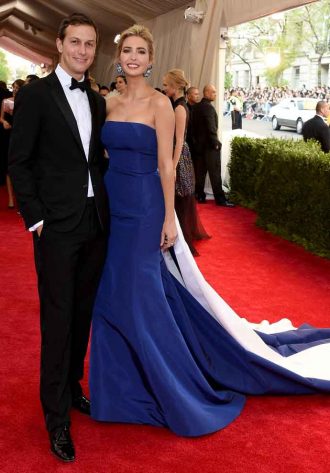 Click here for the 10 Most Powerful Political Couples Slideshow
Listen to the uInterview Podcast!
Get the most-revealing celebrity conversations with the uInterview podcast!