Senate Hearing Postponed For Ronny Jackson, Secretary Of Veterans' Affairs Nominee, After Allegations Surface
The Senate Committee on Veterans' Affairs will postpone Ronny Jackson's Senate hearing due to new information received by senators.
Democratic and Republican senators and aides told reporters that senators were informed about issues with Jackson's nomination for Secretary of Veteran Affairs, and Democrats are looking into his background.
Congressional officials who were informed about the Senate committee's work told the New York Times that as White House physician, Jackson made the work environment hostile and over prescribed medication. Jackson was also accused of drinking too much while working.
"The Senate Committee on Veterans' Affairs is postponing the hearing to consider the nominee to be secretary of the U.S. Department of Veterans Affairs in light of new information presented to the committee," Senators Johnny Isakson (R-Ga.) and Jon Tester (D-Mt.) said in a joint statement to the Times.
Subscribe!
Stay informed on the latest political news.
Isakson and Tester also sent a letter to President Donald Trump asking the White House for any communication between Jackson and the Department of Defense between 2006 and now as well as any documents not shared with the Department of Defense that concern Jackson.
"Information has been brought to our committee concerning nominee Rear Admiral Ronny L. Jackson, USN, to be Secretary of Veterans Affairs," the letter read. "We write to request all documentation pertaining to Rear Admiral Jackson's service in the White House Medical Unit and as Physician to the President."
A new hearing date has not been set, and the Senate Committee on Veterans' Affairs has not made any statements about the individual allegations themselves.
Jackson, a former Navy Rear Admiral, is currently serving as Trump's physician. He famously delivered the news that though Trump is borderline obese, he does not have any cognitive impairments.
Read more about: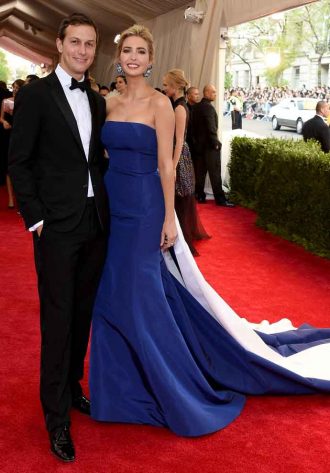 Click here for the 10 Most Powerful Political Couples Slideshow
Listen to the uInterview Podcast!
Get the most-revealing celebrity conversations with the uInterview podcast!