Republican David Yancey Wins Tiebreaker For Virginia House After Name Is Drawn Out Of A Bowl
Republicans continue to hold a 51-49 advantage over Democrats in Virginia's House of Delegates following a bizarre race that culminated in the winner being selected by the names being drawn from a bowl.
Strange things have plagued Virginia's 94th District election since ballots were first cast in November. Going into the election, Republicans had held a 66-34 advantage over their Democratic counterparts in the House of Delegates. But a Democratic wave brought 14 new Democrats in November and a tie race in the 94th District – leaving control of the House Delegates hanging on the outcome of the race between Democrat Shelly Simonds and three-time Republican incumbent David Yancey.
Simmonds initially lost. After the votes were first totaled, it showed that Yancey had beat Simonds by 10 votes. The close margin led to an automatic recount which gave Simonds a one vote margin of victory.
The celebration was short lived. The following day, a three-judge panel declared the race a tie when one of the ballot cards was found to have both Simond's and Yancey's names marked but with a slash through Simond's name. The ballot was marked for all other Republican candidates, so the panel ruled that it was actually a vote for Yancey – making the the race a tie.
Subscribe!
A week of political news in your in-box.
We find the news you need to know, so you don't have to.
The drawing of lots was last used to settle a disputed election in 1971, when Republican William H. Moss Sr. wound up winning after his name was drawn by a blindfolded man out of an over-sized mug.
Simonds was observed taking a moment of silence after Yancey was declared the winner. Disappointed staffers of Simonds were observed exiting as cameras captured the moment.
"This is a disappointing conclusion for me,"  Simonds said.
Virginian House Republican Leader Kirk Cox said that Republicans will hold the majority in the state House come the start of the 2018 legislative session next week.
Read more about:
Leave a comment
You must be logged in to post a comment.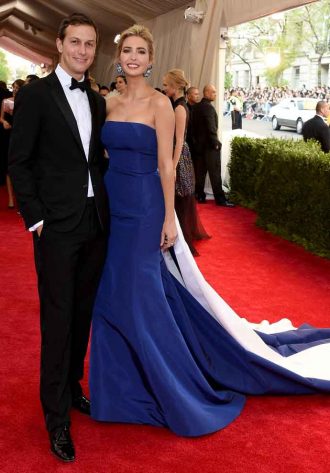 Click here for the 10 Most Powerful Political Couples Slideshow
Listen to the uInterview Podcast!
Get the most-revealing celebrity conversations with the uInterview podcast!