Puerto Rico Votes For Statehood, Will Democrats Have The Votes To Ratify It?
Puerto Ricans voted in favor of the territory applying to be a U.S. state for the sixth time in a nonbinding referendum last month. 
The U.S. territory voted 52 to 48 percent in favor of making the island commonwealth a state. The referendum marks the sixth time Puerto Ricans have voted on statehood and the third time they voted in favor of it. 
The last time Puerto Ricans were polled was in 2017 when the measure won by a wide margin, but pro-independence and pro-territory groups had boycotted the vote, leading to an unimpressive 23 percent voter turnout. 
"There's no doubt that a majority of people favor statehood… This is the only issue that unites Puerto Ricans in this election when the rest of the candidates, even me, got less votes than the statehood option," Puerto Rico Resident Commissioner Jenniffer González-Colón said Wednesday after winning a second four-year term as the island's nonvoting House member. 
Subscribe!
A week of political news in your in-box.
We find the news you need to know, so you don't have to.
For Washington D.C. and Puerto Rico, statehood is a highly partisan issue – with most Republicans staunchly against it, seeing it as a Democratic ploy to add more Democratic seats to U.S. Congress.
Democratic lawmakers are more supportive of making Washington D.C. a state. But support for Puerto Rico statehood still exists within both chambers – though it remains unlikely to be approved if Republicans maintain control of the Senate.
"Believe me, on D.C. and Puerto Rico — particularly if Puerto Rico votes for it, D.C. already has voted for it and wants it — [we] would love to make them states," Senate Minority Leader Charles E. Schumer told MSNBC in September.
Senate Majority Leader Mitch McConnell opposes statehood for both, warning that statehood would eliminate filibuster rules and "pack the courts" with simple majority votes. 
Sixty-one years have passed since Hawaii, the 50th state was admitted. It is the longest America has gone without adding a new state. 
Read more about:
Leave a comment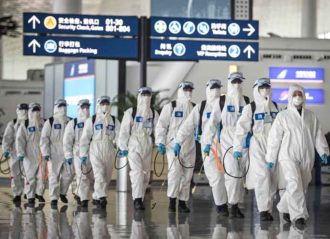 Click here for the 50 Best Photos Of The Year 2020 Slideshow
Listen to the uInterview Podcast!
Get the most-revealing celebrity conversations with the uInterview podcast!