President Trump Threatens Allies To Get Tougher On Iran Or U.S. Will Quit Nuclear Deal
On Friday, President Donald Trump threatened to pull the U.S. from the Iran nuclear agreement set forth by his predecessor Barack Obama in 2015 unless Congress and U.S. allies can agree on strengthening the accord.
Despite any assurance's by the International Atomic Energy Agency, America's European allies and even those in the U.S. government itself familiar with the Iran deal President Trump nonetheless double-downed on his assertions that Iran has committed "multiple violations of the agreement" in a speech Friday at the White House.
"As I have said many times," he began, "the Iran deal was one of the worst and most one-sided transactions the United States has ever entered into."
"[Iran has] failed to meet our expectations on its operations of advanced centrifuges," and went on to accuse the Iranian government of intimidation of international inspectors into not wielding there full authority.
Subscribe!
A week of political news in your in-box.
We find the news you need to know, so you don't have to.
"We cannot and will not make this certification. We will not continue down a path whose predictable conclusion is more violence, more terror and the very real threat of Iran's nuclear breakout," he said. "I am directing my administration to work closely with Congress and our allies to address the deal's many serious flaws so that the Iranian regime can never threaten the world with nuclear weapons."
Today, I announced our strategy to confront the Iranian regime's hostile actions and to ensure that they never acquire a nuclear weapon. pic.twitter.com/N4ISdjuEdC

— Donald J. Trump (@realDonaldTrump) October 13, 2017
Though Iran has been suspect as of late in cooperating with the North Korean regime. many U.S. allies are unlikely to willingly re-open discussions with Iran though they do support countering the recent efforts by the country to test the limits of the U.S.'s dedication to the deal.
Trump's new stance has landed Congress with another divisive issue to debate and just 60 days to do so. They are tasked with the difficult decision of implementing new sanctions on the Iranian government, which are likely to lead Iran to wash its hands of the accord completely. Many even go as far as to speculate that the implementation of any new sanctions on Iran will lead to a total collapse of the deal. and if the U.S. simply walks away, could lead Iran to rethink its commitments to lessening its nuclear stockpile.
"In the event we are not able to reach a solution working with Congress and our allies, then the agreement will be terminated. It is under continuous review and our participation can be canceled by me as President at any time."
Read more about:
Leave a comment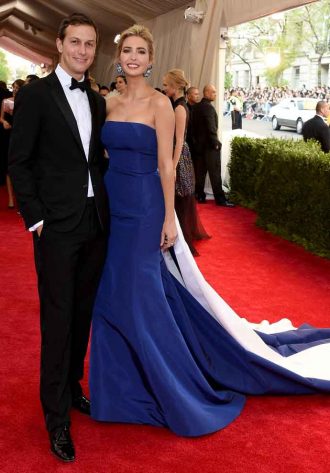 Click here for the 10 Most Powerful Political Couples Slideshow
Listen to the uInterview Podcast!
Get the most-revealing celebrity conversations with the uInterview podcast!