President Trump Insists That He Did Not "Evolve" On His Border Wall Stance
President Donald Trump in a brief tweet-storm Thursday re-affirmed his commitment to a border wall with Mexico, contradicting what White House Chief of Staff John F. Kelly told some Democratic lawmakers yesterday.
In a meeting with members of the Hispanic Caucus the White House chief of staff Wednesday said said that the president had "evolved" regarding his position towards a border wall with Mexico, and that as a candidate, was not "fully informed" when he promised to undertake such a large scale project.
Throughout Wednesday evening, President Trump was reported to have taken calls from allies who described Kelly's comments to select members of congress as undermining, with the potential of isolating his base.
Trump's anger culminated this morning in two fiery tweets where he shot back at his own chief of staff.
Subscribe!
A week of political news in your in-box.
We find the news you need to know, so you don't have to.
The Wall is the Wall, it has never changed or evolved from the first day I conceived of it. Parts will be, of necessity, see through and it was never intended to be built in areas where there is natural protection such as mountains, wastelands or tough rivers or water…..

— Donald J. Trump (@realDonaldTrump) January 18, 2018
….The Wall will be paid for, directly or indirectly, or through longer term reimbursement, by Mexico, which has a ridiculous $71 billion dollar trade surplus with the U.S. The $20 billion dollar Wall is "peanuts" compared to what Mexico makes from the U.S. NAFTA is a bad joke!

— Donald J. Trump (@realDonaldTrump) January 18, 2018
Rep. Luis V. Gutierrez (D-Ill.) who was at the meeting with Kelly, said that the group was told that "a 50-foot wall from sea to shining sea isn't what we're going to build."
Rep. Henry Cuellar (D-TX), who also attended the meeting criticized Kelly, telling CNN that the president and his White House chief of staff's message should be consistent, noting that inconsistency "makes it hard" for members to negotiate.
This comes amid Democratic lawmakers threatening a government shutdown due to Congress and the president's inability to reach a deal to protect some 780,000 young people who are part of the DACA program from deportation. In the meeting Wednesday, Kelly was reassuring to members of the Hispanic Caucus that negotiations would move forward and that a permanent solution could be reached.
Kelly on Fox News Wednesday night defended his comments during the meeting with select Democratic lawmakers and said, "there's been an evolutionary process that this president has gone through, as a campaign, and I pointed out to all the members that were in the room that they all say things during the course of campaigns that may or may not be fully informed."
We need the Wall for the safety and security of our country. We need the Wall to help stop the massive inflow of drugs from Mexico, now rated the number one most dangerous country in the world. If there is no Wall, there is no Deal!

— Donald J. Trump (@realDonaldTrump) January 18, 2018
Read more about:
Leave a comment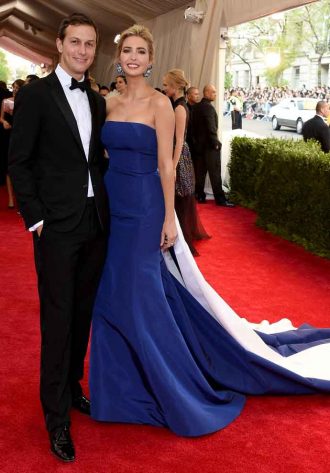 Click here for the 10 Most Powerful Political Couples Slideshow
Listen to the uInterview Podcast!
Get the most-revealing celebrity conversations with the uInterview podcast!