President Barack Obama Issues Statement On Harvey Weinstein Assault Allegations
Former President Barack Obama has issued a statement about the sexual assault and rape allegations brought against film mogul Harvey Weinstein.
BARACK OBAMA ON HARVEY WEINSTEIN
Obama's daughter Malia Obama, 19, was an intern for Weinstein over the summer before going off to Harvard in the fall. She worked on multiple sets and as an assistant to the now infamous producer. In addition, Weinstein has raised millions for the Democratic Party and hosted fundraisers that Obama attended while he was in office.
Weinstein, 65, was fired by The Weinstein Company board on Sunday after reports of sexual assault dating back decades were published by The New York Times. Three women have since come forward and accused the producer of rape.
"Michelle and I have been disgusted by the recent reports about Harvey Weinstein," Obama said in the statement. "Any man who demeans and degrades women in such fashion needs to be condemned and held accountable, regardless of wealth or status. We should celebrate the courage of women who have come forward to tell these painful stories. And we all need to build a culture – including by empowering our girls and teaching our boys decency and respect – so we can make such behavior less prevalent in the future."
Subscribe!
Stay informed on the latest political news.
Weinstein hosted exclusive fundraisers, which top stars and celebrities attended, that brought in over $5 million between 2011 and 2013. In May 2013, Obama attended a fundraiser at Weinstein's townhouse in Greenwich Village for the Democratic National Committee. Sixty-five donors gave between $16,200 and $20,000 just to attend. The event raised nearly $1.3 million. A previous 2012 dinner event hosted by Weinstein in 2012 raised $2,148,000 for the political party. And one in 2011 for Obama's reelection brought in almost $2.7 million.
2016 Democratic presidential nominee Hillary Clinton said she was "shocked and appalled" to learn of the allegations against Weinstein. He had donated nearly $70,000 to PACs supporting Clinton's campaign and the DNC that year. "The behavior described by women coming forward cannot be tolerated. Their courage and the support of others is critical in helping to stop this kind of behavior," read a statement from Clinton on Weinstein.
Statement from Secretary Clinton on Harvey Weinstein: pic.twitter.com/L1l2wl9l0I

— Nick Merrill (@NickMerrill) October 10, 2017
Read more about: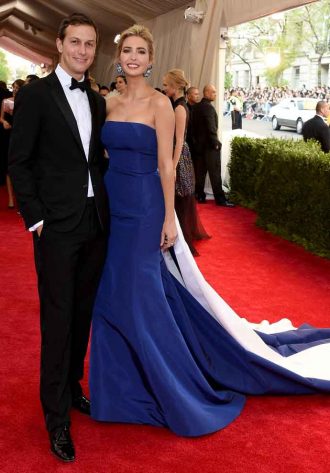 Click here for the 10 Most Powerful Political Couples Slideshow
Listen to the uInterview Podcast!
Get the most-revealing celebrity conversations with the uInterview podcast!