Michael Wolff Kicked Off 'Morning Joe' For Pushing Nikki Haley-Donald Trump Affair Rumors
Michael Wolff, author of the best-selling book Fire and Fury: Inside the Trump White House, was cut off during an interview with Morning Joe co-host Mika Brzezinski over an unsubstantiated claim that the Ambassador to the United Nations Nikki Haley was somehow sexually involved with President Donald Trump.
Wolff first noted the claim, though he acknowledged he had no evidence to support it, on Real Time With Bill Maher last week, though he did not mention Haley by name. Wolff hinted to Maher that he suspected a White House affair was going on and though he hadn't explicitly detailed it in his book, that there was a hint as to who it might be.
After the show, many point to the line in the book saying that Trump spends "a notable amount of private time with Haley," as the basis for his remark.
Brzezinski shut Wolff down in an awkward and tense exchange that resulted in the author being kicked off the set.
Subscribe!
A week of political news in your in-box.
We find the news you need to know, so you don't have to.
"You might be having a fun time playing a little game dancing around this, but you're slurring a women," Brzenzski told Wolff.
Wolff denied making any such allegations against the U.N. ambassador, "she has been accused of nothing," he said, "she has decided to deny what she has not been accused of."
"You're on the set of Morning Joe," Brzezenski exclaimed, "we don't BS here." she then abruptly ended the exchange, "I'm sorry. This is awkward. You're here on the set with us but we're done."
Wolff quickly took to Twitter to bash Brzenzski for embarrassing him on air, in a series of tweets.
My bad, the President is right about Mika.

— Michael Wolff (@MichaelWolffNYC) February 1, 2018
To be invited on a show with the purpose of being thrown off…is the new television.

— Michael Wolff (@MichaelWolffNYC) February 1, 2018
In other words, I had to say what Mika wanted me to say, or else…the hook!

— Michael Wolff (@MichaelWolffNYC) February 1, 2018
And let me repeat: Nikki Haley has chosen to vociferously deny something she was not accused of.

— Michael Wolff (@MichaelWolffNYC) February 1, 2018
Haley has since denied all rumors of an affair between herself and the president.
Read more about:
Leave a comment
You must be logged in to post a comment.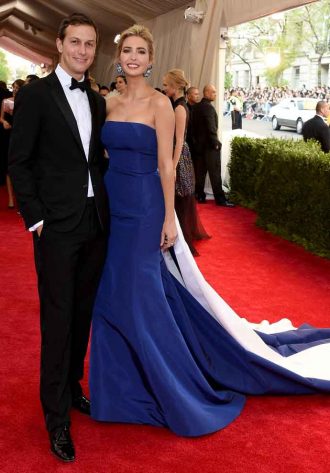 Click here for the 10 Most Powerful Political Couples Slideshow
Listen to the uInterview Podcast!
Get the most-revealing celebrity conversations with the uInterview podcast!