Leigh Corfman Files Defamation Suit Against Roy Moore
Leigh Corfman, who made headlines during the 2017 Alabama Senate race as one of the many women to accuse then Republican candidate Roy Moore of sexual misconduct, filed a defamation suit against the former judge on Thursday in Montgomery County Circuit Court.
For Corfman, who is not seeking any monetary compensation other than the payment of her legal fees and a public apology, this lawsuit is about closure. "By this lawsuit, I seek to do what I could not do as a 14-year old — hold Mr. Moore and those who enable him accountable," said Corfman.
Corfman claims that she first met Moore, then 32 and working as the assistant district attorney, outside of a custody hearing at the Etowah County courthouse in 1979. In her second encounter with him, she went to his home, where she alleges that Moore, after stripping her of her clothes and undressing himself down to his underwear, began to touch her inappropriately.
"Mr. Moore sexually abused me when I was only 14-years old," Corfman said in a statement. "Then he and his campaign called me a liar and immoral when I publicly disclosed his misconduct."
Subscribe!
Stay informed on the latest political news.
The lawsuit highlights numerous public appearances on the campaign trail where either Moore, his campaign staff and allies denied any wrongdoing.
"These allegations are completely false and are a desperate political attack by the National Democrat Party and the Washington Post on this campaign," said Moore.
Moore has since submitted an affidavit claiming the allegations against him are false. Moore had also submitted to a polygraph test that he claims exonerates him though he has yet to reveal the questions he was asked.
Moore has been accused by eight women of sexual misconduct throughout the hotly contested election with Democratic candidate Doug Jones, who was sworn in as the state's first Democratic senator in over 25 years on the same day the suit was filed.
Read more about: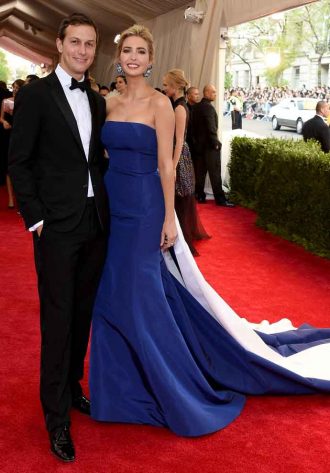 Click here for the 10 Most Powerful Political Couples Slideshow
Listen to the uInterview Podcast!
Get the most-revealing celebrity conversations with the uInterview podcast!