Leigh Corfman Discusses Roy Moore Accusations On 'Today' Show [VIDEO]
Leigh Corfman, the woman who initially accused Alabama senatorial candidate Roy Moore of sexual assault when she was just 14, gave her first TV interview today.
LEIGH CORFMAN INTERVIEWED ON THE TODAY SHOW
Corfman, now 53, is one of nine women who have accused the politician of sexual assault. She spoke with the Today show about her experiences then, and after speaking out. She shared that it feels like "a weight has been lifted" since going public with her story. When she was 14 in 1979, Corfman claims that the then-32-year-old assistant district attorney touched her sexually.
In the interview, host Savannah Guthrie asked why it took her so many years to come forward. "It's very simple really – I did tell people." Friends and family members, including her own children, have corroborated that Corfman did share her story with them.
Moore denies all the allegations brought against him, and even insists that he does not know Corfman. "I wonder how many 'me's' he doesn't know," Corfman said.
Subscribe!
A week of political news in your in-box.
We find the news you need to know, so you don't have to.
At the time, Corfman says Moore offered to watch her while her mother Nancy Wells, now 71, attended a court hearing. He then got her home phone number and met up with a few more times. "I wouldn't exactly call it a date," Corfman said. "I would say it was a meet. At 14, I was not dating. At 14, I was not able to make those kind of choices." She also explained that she didn't know she had been molested because "it wasn't part of my vocabulary."
She also said that she wanted to confront Moore for years, especially as he succeeded up the judicial ladder. "I wanted to walk into his office and say, 'Hey, remember me? You need to knock this stuff off. I need to go public.' My children were small so I didn't do it," she explained.
Corfman also shared that the Washington Post contacted her first, after getting wind of her story. She told them, "if they found additional people, that I would tell my story. And they found those people," she said. "I didn't go looking for this, this fell in my lap. It literally fell in my life, and I had to make a decision."
The decision was also not spurned on by politics. Corfman admits she has voted as a Republican for many years, so there was no gain for targeting a Republican senatorial candidate.
"This is personal. It's very close to my heart. I've lived with this for a long time," she said. "It took away a lot of the specialness out of interactions with men. it took some trust away. It took years for me to regain a sense of confidence in myself, and I felt guilty. I felt like I was the one that was to blame. It was decades before I was able to let that go."
In addition, Corfman has not been payed or profited for any of her interviews. "If anything, this has cost me," she said, saying she's had to take a leave of absence from her job. "I have no tickets to Tahiti and my bank account has not flourished. If anything it has gone down because currently I'm not working."
In the end, Corfman is glad she finally came forward, and not even fully for herself. "I've had a lot of people that have come out and have said that because of my courage that they're able to do the same," she shared.
Read more about:
Leave a comment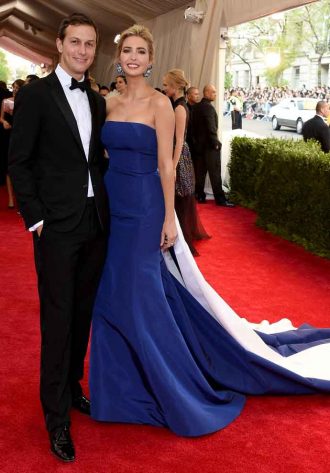 Click here for the 10 Most Powerful Political Couples Slideshow
Listen to the uInterview Podcast!
Get the most-revealing celebrity conversations with the uInterview podcast!