Labor Secretary Alex Acosta Gave Billionaire Jeffrey Epstein Lenient Plea Deal For Charges Of Sexually Abusing Under-Aged Girls
While serving as a U.S. attorney, Secretary of Labor Alexander Acosta arranged an extremely lenient plea deal in conjunction with lawyers for Jeffrey Epstein, a hedge fund managed accused of abusing dozens of underaged girls, that resulted in the billionaire serving a part time 13 month sentence, according to a Miami Herald investigation.
The Herald's report revealed that Acosta worked with Epstein's lawyers to get the billionaire an extremely favorable plea deal in a case where dozens of victims accused him of coercing them into performing sexual acts or aiding him in grooming other girls for that purpose.
Despite the mountain of evidence brought against Epstein by the victims and the FBI, Acosta took nearly every measure available to him to lessen the charges against the accused, and sought to shroud the case in secrecy to prevent public outcry.
In 2007, a year before Epstein's plea, Acosta met with one of Epstein's lawyers to secretly discuss a deal that would give the accused and "any potential co-conspirators" full immunity from federal charges, The Herald reported.
Subscribe!
A week of political news in your in-box.
We find the news you need to know, so you don't have to.
The agreement remained sealed until after the judge handling the case approved it, which prevented any of the victims from raising objections.
Acosta and the lead federal prosecutor for the case, A. Marie Villafaña, allegedly conspired with Epstein's legal team to shut out media attention from the case by filing charges in Miami, far away from many of the victims' Palm Beach homes.
"On an 'avoid the press' note … I can file the charge in district court in Miami which will hopefully cut the press coverage significantly. Do you want to check that out?'' Villafaña wrote to [one of Epstein's lawyers] in a September 2007 email.
Epstein was ultimately sentenced to 13 months in a private wing of the Palm Beach county jail, where he was allowed to leave for 12 hours a day, six days a week to do business out of his private offices.
He was forced to make restitution payments against his victims, but "only after Epstein's attorneys exposed every dark corner of their lives in a scorched-earth effort to portray the girls as gold diggers," according to The Herald's report.
Acosta and the lawyers prosecuting Epstein claimed that the billionaire provided them with "valuable" information in exchange for the plea deal. It is speculated that that information pertained to a government investigation around two Bear Stearns executives accused of corporate securities fraud.
The executives were ultimately acquitted of the charges.
In its multi-part investigation, The Herald identified 80 victims who claim that Epstein lured them into performing sexual acts for him, or recruited others to satisfy the billionaire's sexual desires.
Epstein's alleged abuse seems to have targeted girls in poor and unstable households, often times on the verge of homelessness. They claim he paid them to paid them to send him messages or were coerced into sexual acts, with one victim claiming she visited Epstein's home "hundreds" of times.
50 CELEBRITIES WHO DIED IN 2018 – TRIBUTE SLIDESHOW
During his Senate confirmation hearing, when Acosta was questioned about the case, he defended his actions by claiming the deal was the only way to ensure Epstein answered for his crimes.
"At the end of the day, based on the evidence, professionals within a prosecutor's office decided that a plea that guarantees someone goes to jail, that guarantees he register [as a sex offender] generally, and guarantees other outcomes, is a good thing,'' he said.
Read more about:
Leave a comment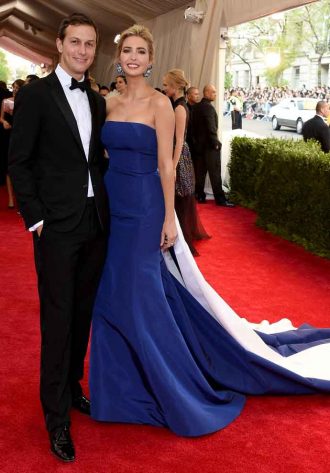 Click here for the 10 Most Powerful Political Couples Slideshow
Listen to the uInterview Podcast!
Get the most-revealing celebrity conversations with the uInterview podcast!