Judge Sides With Trump Allowing Nick Mulvaney To Serve As Acting Director Of Consumer Financial Protection Bureau
A federal judge in Washington, D.C., has sided with the Trump Administration and allowed White House Budget Director Nick Mulvaney to serve as acting director of the Consumer Financial Protection Bureau (PFPB). After the former Director Richard Cordray abruptly resigned last Friday, the Deputy Director Leandra English was expected to be his replacement, but President Donald Trump appointed Mulvaney, an outspoken critic of the CFPB, to the role, setting up a confrontation of dueling directors. On Monday, English showed up to the Bureau, as did Mulvaney.
Confusion reigned at the bureau Monday morning, while both directors commanded the attention of the staff. Early that morning, English sent out an email, greeting the staff from her new position. Shortly after, Mulvaney sent out an email telling the staff to ignore English, and added,  "I apologize for this being the very first thing you hear from me."
The CFPB's lawyer sided with the Trump Administration's decision to appoint Mulvaney, but English then went on to sue the administration. English sought a temporary restraining order against Mulvaney, citing the wording of the Dodd-Frank bill which established the bureau.
In the case, English v. Trump, Judge Timothy Kelly, ruled the plaintiff had not adequately proven her case. "There's never been a time that she was accepted by the bureau as the acting director," Kelly wrote in his decision. "It is my legal opinion that the president possesses the authority to designate an acting director for the bureau." 
Subscribe!
Stay informed on the latest political news.
Protestors, led by Sen. Elizabeth Warren, whose came up with the idea for the CFPB as a Harvard professor, gathered outside the bureau's headquarters to show their commitment to its mission.
Read more about: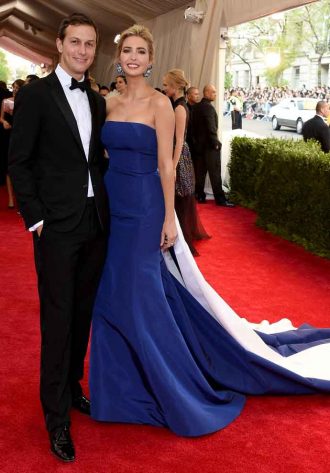 Click here for the 10 Most Powerful Political Couples Slideshow
Listen to the uInterview Podcast!
Get the most-revealing celebrity conversations with the uInterview podcast!