Gen. John Kelly & Rep. Frederica Wilson Spar Over Trump's Phone Call [VIDEO]
White House chief of staff John Kelly and Rep. Frederica Wilson (D-Fla.)  continue to spar over the sincerity of the President's phone call to the widow of Sgt. La David Johnson, who was one of four killed during an ambush in Niger.
On Thursday, in another rare appearance in the White House press room, Kelly addressed the press to express his astonishment over the idea that a member of congress would listen in on a private phone call between the president and a young Gold Star widow.
Kelly added that he had advised the president on what to say before the calls went out to the families and had encouraged the president to echo the words of Gen. Joseph Dunham who had been the one to inform Kelly after his own son had been killed in Afghanistan back in 2010.
Subscribe!
A week of political news in your in-box.
We find the news you need to know, so you don't have to.
Kelly, however, did not deny Rep. Wilson's statement that the president told the widow of Sgt. Johnson that he "knew what he signed up for." Rather, in the defense of the president added that "in his way, [the president] tried to express that opinion. That he's a brave man, a fallen hero," Kelly said. "He knew what he was getting himself into because he enlisted. There's no reason to enlist but he enlisted."
"He was doing exactly what he wanted to do when he was killed. He knew what he was getting into by joining that 1%. He knew what the possibilities were because we were at war," Kelly told the White House press pool.
Rep. Wilson fired back on CNN Friday morning at the chief of staff's statements. "You don't sign up because you think you're going to die," she told CNN. "You sign up to serve your country."
Wilson then doubled-down on her account of the phone call involving President Trump and the widow of Sgt. Johnson, "There's nothing to misinterpret. He said what he said," the Florida Democrat told CNN. "I just don't agree with it. I just don't agree with that's what you should say to grieving families."
Trump has been attacking Wilson's integrity on Twitter since she first came forward with her account of the conversation on Tuesday.
The Fake News is going crazy with wacky Congresswoman Wilson(D), who was SECRETLY on a very personal call, and gave a total lie on content!

— Donald J. Trump (@realDonaldTrump) October 20, 2017
Democrat Congresswoman totally fabricated what I said to the wife of a soldier who died in action (and I have proof). Sad!

— Donald J. Trump (@realDonaldTrump) October 18, 2017
Wilson was present during the presidents phone call to the widow of Sgt. Johson due to her closeness with the family and is asking to shift the focus of the debate from he-said-she-said, to get to the bottom of what actually happened during the Niger incident.
Read more about:
Leave a comment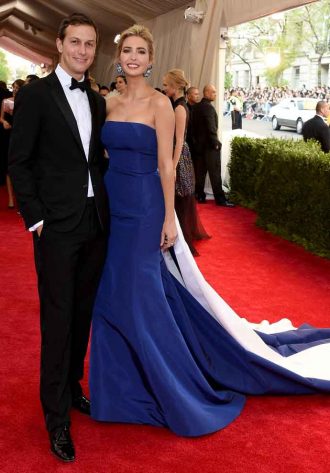 Click here for the 10 Most Powerful Political Couples Slideshow
Listen to the uInterview Podcast!
Get the most-revealing celebrity conversations with the uInterview podcast!