House Conservatives Move to Impeach Deputy Attorney General Rod Rosenstein
On Wednesday, House conservatives Reps. Mark Meadows and Jim Jordan introduced a resolution calling for the impeachment of Deputy Attorney General Rod Rosenstein.
The decision is the latest attempt by conservatives to undermine Rosenstein in their ongoing battle with the Justice Department. The impeachment articles charge that the department has obstructed justice by refusing to comply with a number of congressional subpoenas regarding information about the FBI's Hillary Clinton email investigation and Special Counsel Robert Mueller's probe.
"Information has been hidden, efforts have been stonewalled," said Meadows during an appearance on Fox News.
50 CELEBRITIES WHO DIED IN 2018 – TRIBUTE SLIDESHOW
Subscribe!
A week of political news in your in-box.
We find the news you need to know, so you don't have to.
Rosenstein had previously rebuffed the charges, claiming the process takes time — the Justice Department has already provided Congress with over 800,000 documents. Despite overwhelming pressure, the Deputy Attorney General has also held that he cannot by law hand over any information concerning the Russia probe as the investigation is still ongoing. 
Among the charges, Meadows and Jordan also cited Rosenstein's decision to sign off on the renewal of a surveillance warrant for Trump campaign adviser Carter Page as reason for impeachment. They claim that the warrant shouldn't have been renewed because of a partisan accusation that the original application was founded on "political opposition research (that) was neither vetted before it was used in October 2016 nor fully revealed" to the court, read the articles of impeachment. Rosenstein wasn't in office when the original warrant was approved.
The resolution has primarily been viewed as a political statement rather than a viable strategy, as it lacks the necessary support of fellow Republicans including House Judiciary Chairman Bob Goodlatte and House Oversight Chairman Trey Gowdy.
"I want the documents and I'm not a big fan of drama, I like the documents," said Gowdy. "Impeachment is a punishment, it's not a remedy."
Congressional democrats have also speculated that the move is an attempt by Trump allies to discredit the Mueller probe, which Rosenstein currently oversees.
Read more about:
Leave a comment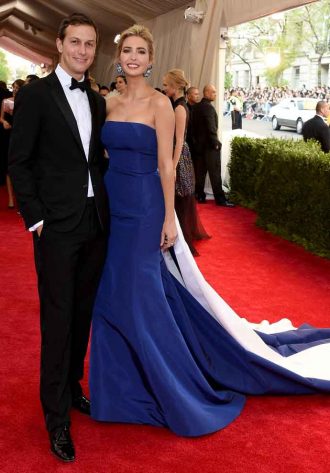 Click here for the 10 Most Powerful Political Couples Slideshow
Listen to the uInterview Podcast!
Get the most-revealing celebrity conversations with the uInterview podcast!