Hillary Clinton Follows Colleagues In Donating Harvey Weinstein Money To Charities
Former Democratic presidential nominee Hillary Clinton issued her first official statement Tuesday concerning longtime Democratic donor Harvey Weinstein following his fall from Hollywood grace after sexual harassment and rape allegations were brought forward against him.
Clinton took time off Wednesday from promoting her new book to discuss with CNN's Fareed Zakaria the current scandal plaguing Hollywood movie mogul Weinstein, a big-time Democratic donor who has over the years been credited in raising somewhere in the ball park of $1.5 million for Democratic candidates.  Weinstein, who it was revealed in a report first brought forward by the New York Times and later detailed in the New Yorker has been accused of inappropriate advances and requests by actresses over the years, including big names such as Gwyneth Paltrow and Angelina Jolie.
Nick Merrill, Clinton's communication director tweeted out an official statement made by the secretary on Tuesday October 10, some five days after the explosive New York Times article first broke the silence on the decades old accusations made against Weinstein.
Subscribe!
A week of political news in your in-box.
We find the news you need to know, so you don't have to.
Statement from Secretary Clinton on Harvey Weinstein: pic.twitter.com/L1l2wl9l0I

— Nick Merrill (@NickMerrill) October 10, 2017
Speaking with CNN's Zakeria Wednesday Clinton was pressed on her response to the Weinstein fiasco and what she would come to do with the money she had directly received from him. "What other people are saying, what my former colleagues are saying, is they're going to donate it to charity, and of course I will do that," she said.  "I give 10% of my income to charity every year, this will be part of that.  There's no — there's no doubt about it."
Over the span of Clinton's political career she has reportedly received roughly $26,000 in donations directly from Weinstein per the Federal Election Commission however she has regularly been the headlined speaker for multiple fundraisers hosted by Weinstein. One of which took place at Weinstein's New York home during the 2016 election cycle where nearly 60 people attended this private event for Hillary's joint fundraising committee contributing at least $33,400 per person to the Hillary Victory Fund.
On Wednesday, Clinton denied ever knowing of Weinstein's behavior stating, "I certainly didn't, and I don't know who did," she said "but I can only speak for myself, and I think speak for many others who knew him primarily through politics."
"People in Democratic politics for a couple of decades appreciated his help and support. And I think these stories coming to light now," she said. "And people who never spoke out before having the courage to speak out, just clearly demonstrates that this behavior that he engaged in, cannot be tolerated and cannot be overlooked."
Weinstein after being symbolically chased out of town is currently receiving treatment at a private facility in Arizona.
Read more about:
Leave a comment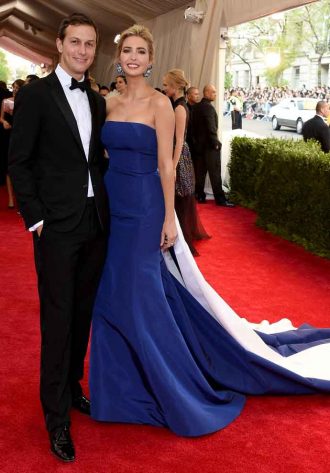 Click here for the 10 Most Powerful Political Couples Slideshow
Listen to the uInterview Podcast!
Get the most-revealing celebrity conversations with the uInterview podcast!