GOP Tax Bill Passes In The House After Rep. Bob Corker Switched Vote Friday After 'Corker Kickback' Is Added
The House of Representatives just passed the sweeping GOP tax bill, named the Tax Cuts and Jobs Act, and the Senate seems sure to follow suit thanks to a flipped vote by Republican Sen Bob Corker (R-Tenn.) on Friday.
CORKER KICKBACK, GOP TAX BILL PASSES IN HOUSE
Many critics are crying foul after Corker changed his position on the bill – he had been saying he'd vote against it up until Friday when he suddenly changed his vote. Some have dubbed the move a #CorkerKickback, assuming that last-minute changes to the bill may have been added to help Corker and convince him to vote for it to pass.
Corker made headlines earlier this year for his criticisms of president Donald Trump. He was the only Republican to vote against Trump's legislative effort when it passed in the Senate last month. At that time, Corker bemoaned the cost of the bill, as it would add $1 trillion to the current deficit. Then last week, Corker changed his tune, saying the bill was a "once-in-a-lifetime" opportunity for American businesses.
"It's been really tough, especially because I did think, I really felt like we could have had a bipartisan bill that would have really withstood more fully the test of time," Corker said of his decision to switch sides. "I talked to people that I respected. When I came here, I had concerns about deficits, but I also wanted pro-growth tax reform to occur, so I had this pull between the two, if you will. I just felt like this was a once-in-a-generation opportunity and if I looked at myself as the deciding vote, did I feel like our country was better having it in place or not better having it in place?"
Subscribe!
Stay informed on the latest political news.
Corker posted his full statement on his decision to vote for the GOP tax bill to his Twitter account.
See my statement on my support for tax reform legislation: pic.twitter.com/DoeoHLrXWn

— Senator Bob Corker (@SenBobCorker) December 15, 2017
On Tuesday, the House passed the $1.5 trillion tax bill, which will cut tax rates for corporations, give breaks to private businesses, and reorganizes the individual tax code. The GOP bill was approved by a 227-203 vote in the House, with not a single Democrat supporting it. Twelve Republicans voted against.
House Speaker Paul Ryan (R-Wisconsin) says the legislations will "help hard-working Americans who have been left behind for too long… Today, we are giving the people their money back."
The bill will next make its way to the Senate for a vote on Tuesday night. The debate could go as long as 10 hours, but it is expected to be a quick vote – even with no Senate Democrats voting for the bill, the Senate Republicans hold enough votes for it to pass. The House is expected to vote a second time on Wednesday.
Read more about: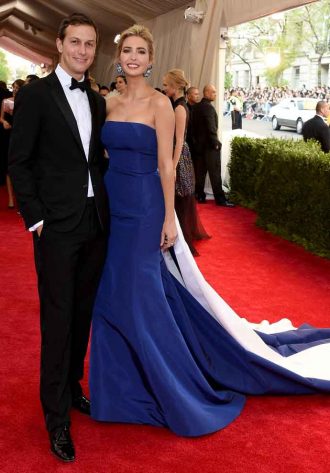 Click here for the 10 Most Powerful Political Couples Slideshow
Listen to the uInterview Podcast!
Get the most-revealing celebrity conversations with the uInterview podcast!