GOP Rep. Tom Garrett Says He Won't Seek Re-Election Amid Charges He Treated Aides As Servants
Former staffers for Republican Tom Garrett (R-Va.) and his wife, Flanna Garrett, say the couple used them as personal servants with tasks that included grocery shopping, driving around the congressman's older daughters (from a previous marriage) and even dog-sitting the couples Jack Russell-Pomeranian mix. On Monday afternoon, Garrett announced he would not seek re-election. In a statement, he said he is an alcoholic but denied the charges against him.
According to Politico, the staffers, who spoke on the condition of anonymity, said they feared that any refusal of the congressman's requests would result in swift retribution. The aides explain Garrett and his wife are highly volatile with quick tempers. The staffers, who had initially agreed to their demands, said they often were made during official work hours.
"I came aboard because I really, really believed in the message being presented and believed in Garrett as a person and as congressman," said one former aide. "I can take hard work. What I can't put up with is these just mundane tasks that [were] being asked to be completed by him and his wife that had nothing to do with the job."
Matt Missen, a spokesman for Garrett, released a statement blasting the "unfounded allegations" by "unnamed sources" saying "we see no reason to respond to anonymous, unfounded allegations primarily targeting Congressman Garrett's wife, made by Politico's 'unnamed' sources." Adding that "it is easy to spread untruths and even easier to exaggerate and imply wrongdoing when none exists." Declining to go into any more detail about each of the accusations facing the congressman and his wife.
Subscribe!
Stay informed on the latest political news.
Garrett's actions could be subject to an ethics investigation as "the House Ethics manual prohibits lawmakers from using staff for anything other than official congressional duties," Politico explained. Members are unable to ask aides to run personal errands or anything else for that matter unrelated to their duties to the office.
Read more about: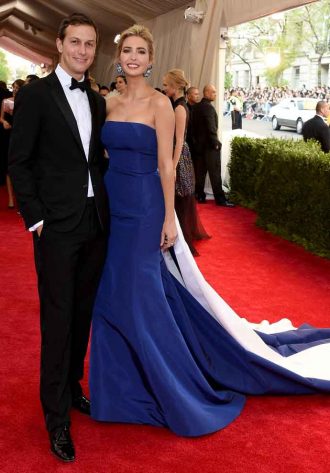 Click here for the 10 Most Powerful Political Couples Slideshow
Listen to the uInterview Podcast!
Get the most-revealing celebrity conversations with the uInterview podcast!