EPA Director Scott Pruitt's Top 5 Scandals Ranked
Environmental Protection Agency Director Scott Pruitt has faced multiple controversies since starting his position in the federal government, prompting both Democratic and Republican lawmakers to call for him to step down. White House Press Secretary Sarah Sanders maintains that President Donald Trump believes Pruitt is doing a good job — "particularly on the deregulation front" — but that the administration is looking into his ethical issues.
Pruitt is in the midst of nearly two dozen ethical issues — here are some of the biggest.
Capitol Hill Townhouse
Pruitt only paid $50 per night to rent a room at a luxury townhome on Capitol Hill. The townhouse was linked to William & Jensen, a fossil-fuel lobbying firm whose clients won EPA approval on a pipeline extension while Pruitt was staying at the townhome. Ethics lawyers failed to defend the move after his daughter's stay there was uncovered.
Hiring An Opposition Researcher
Last year, Mother Jones reported that the EPA hired Republican public relations firm, Definers Public Affairs, to dig up opposition research that would help the agency shape press coverage about itself — all with taxpayer dollars. The no-bid contract was for $120,000.
Subscribe!
Stay informed on the latest political news.
"We distill and strategically deploy public information to build and influence media narratives, move public opinion and provide powerful ammunition for your public relations and government affairs efforts," Definers' websites reads.
Ties To Natural Gas And Fossil Fuel Companies
When Pruitt was Oklahoma's Attorney General, he sent a letter written by Devon Energy to the EPA stating that federal regulators were overestimating the pollution released into the air caused by new natural gas wells being drilled in Oklahoma, the New York Times reported. Devon Energy is one of Oklahoma's most significant oil and gas company, and Pruitt did not disclose that the company's lawyers wrote the article.
Once he took his position as EPA Director, ThinkProgress reported that Pruitt during his first 10 months at the post, he gave more than 30 speeches to polluting industry companies that are regulated by the EPA and none to environmental or public health groups.
Fired Scientists From EPA Advisory Boards Without Notice
Last year, Pruitt announced that any scientist receiving EPA funding would not be allowed to serve on its advisory boards. The move was seen as a way to give researchers paid by industries more regulatory influence, and previous board leaders said they were not given notice before being fired.
Selection Of Andrew Wheeler As His Right-Hand Man
Should Pruitt lose his job, Andrew Wheeler would succeed him as EPA Director. Wheeler formerly lobbied for Murray Energy, a major coal company, and denies climate change. Under Presidents George H. W. Bush and Bill Clinton, Wheeler served in the Office of Pollution Prevention and Toxics.
Read more about: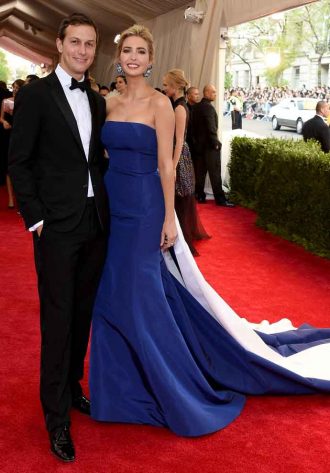 Click here for the 10 Most Powerful Political Couples Slideshow
Listen to the uInterview Podcast!
Get the most-revealing celebrity conversations with the uInterview podcast!