Despite GOP Tax Cut & Paul Ryan Visit, Harley-Davidson Plans To Cut 350 U.S. Jobs
Despite help from the Republicans' massive corporate tax cuts, Harley-Davidson announced to its workers at a plant in Kansas City, Missouri, that it plans to close its doors come 2019, laying off 800 employees.
In September, while attempting to garner support for the Republicans massive tax overhaul, House Speaker Paul Ryan (R-Wis.) visited a Harley-Davidson plant in his home state of Wisconsin. "Tax reform can put American manufacturers and American companies like Harley-Davidson on a much better footing to compete in the global economy and keep jobs in America," he said.
Harley-Davidson announced that it would be laying off 800 of the company's employees and closing down its Kansas City plant entirely, shifting its operations to York, Pennsylvania, with a net loss of 350 jobs.
Harley-Davidson noted that it would be opening another facility in Bangkok, Thailand. According to Michael Pflughoeft, a spokesman for the company, the decision was "separate and unrelated" to the Kansas City plant closing.
Subscribe!
A week of political news in your in-box.
We find the news you need to know, so you don't have to.
Despite its declining sales and rising costs, the company, just days after announcing it would close the Kansas City plant, announced a dividend hike and stock buyback plan estimated at nearly $700 million.
The company said that its decision to buy back stock and pay its share holders more is also unrelated to the company's decision to close its plant.
The 2017 tax cut shrunk the corporate tax rate from 37 percent to 21 percent, which Republican lawmakers argued would allow companies to reinvest back into their workers. According to a recent CNBC survey, just 10 companies in the S&P 100 say they plan to use the savings to boost workers' pay.
Read more about:
Leave a comment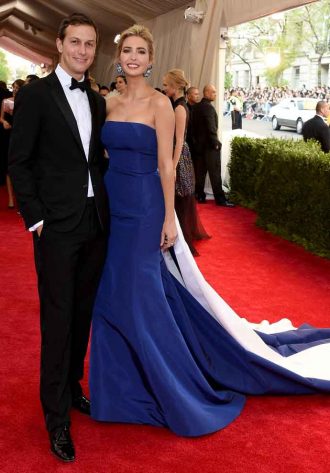 Click here for the 10 Most Powerful Political Couples Slideshow
Listen to the uInterview Podcast!
Get the most-revealing celebrity conversations with the uInterview podcast!