Boy Scouts Set To Admit Girls At The Start Of 2018
The Boy Scouts of America are set to begin admitting girls into the Cub Scout ranks and for the first time in the organizations 107-year history, are paving the way for girls to obtain the coveted rank of Eagle.
The Boy Scouts of America (BSA), which over the decades has normally stood its ground against outside progressive pressure's has, in the recent years made significant concessions to open up its organization in the face of declining membership, come the turn of the century.  Since the year 2000 the BSA has seen a drop in nearly one third of its total members and in recent years has tried to climb back from that by instituting more liberal policies.
In 2013 the BSA ended its ban on openly gay scouts followed by an end to its ban on openly gay scout leaders in 2015.
Though applauded by the left for adopting progressive values the true intention, to bolster the organizations numbers prior to the year 2000's decline, has not gone unnoticed.  Earlier this week in a letter that had spilled into the public domain and which was originally penned to the BSA brass by Girl Scouts President Kathy Hopinkah, she accuses the organization of just that, and views this as an attempt to renew the BSA's membership amid record low numbers.
Subscribe!
Stay informed on the latest political news.
Girls have previously been allowed to participate in a limited number of Boy Scout activities, one such being Venture Scouts, however they have been left out of receiving any kind of accolade for their work. The mere mention of Eagle rank holds a level of prestige and looks good on college applications and work resumes. Girls will finally be able to walk away with a distinguished mark for all the hard work they demonstrate toward their community.
The organization unanimously approved the decision to allow girls into the Cub Scout program and will allow them to reach the rank of eagle after years of pressure by families and the girls themselves.
Read more about: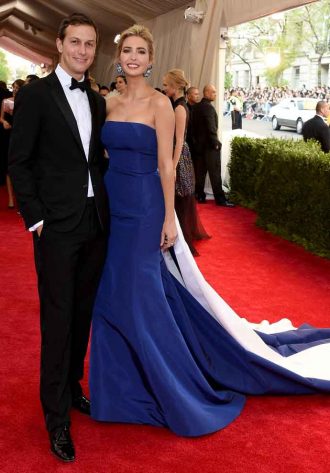 Click here for the 10 Most Powerful Political Couples Slideshow
Listen to the uInterview Podcast!
Get the most-revealing celebrity conversations with the uInterview podcast!