Bernie Sanders Plots Potential 2020 Presidential Bid
Vermont Sen. Bernie Sanders has assembled his team of political advisers for talks that included the senator's options should he decide to seek the presidency in 2020.
The talks on Saturday covered a wide range of topics that included the Vermont senator's strategy for the upcoming year, but also, according to multiple Democrats present for the occasion, into the his prospects of launching another presidential campaign against President Donald Trump in 2020.
Sanders, 76, has repeatedly refused to rule out the idea of running again and according to Democrats close to the senator has been regularly told for months that if he is serious about seeking the Democratic nomination.
Sanders has consistently polled strong in Democratic surveys after his unsuccessful 2016 grass roots campaign. Though he lost the Democratic nomination to Hillary Clinton, Sanders has retained his strong following.
Subscribe!
Stay informed on the latest political news.
He has also begun working on shoring up some of the issues that helped sink his 2016 presidential bid, touching up on some of his previous policies and actively engaging with Democratic power brokers.
A recent poll conducted by CNN showed that 55 percent of voters favored Sanders over President Trump, who polled at just 42 percent in the survey.
Those close to the senator say he is more preoccupied however with the upcoming 2018 midterms, but believes that beating Trump in 2020 is vital for the country.
"The senator is extremely focused on making sure the Democrats win in 2018 and that is the primary goal right now: to retake the House and retake the Senate so we can stop this horrendous Trump agenda," said Jeff Weaver, the senators campaign manager and top political adviser, told Politico.
Read more about: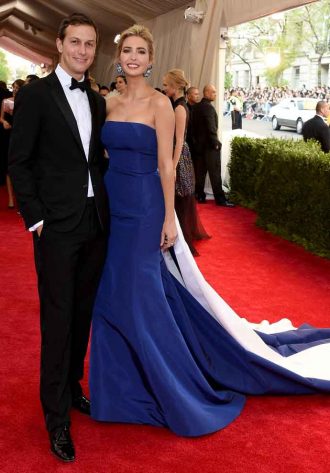 Click here for the 10 Most Powerful Political Couples Slideshow
Listen to the uInterview Podcast!
Get the most-revealing celebrity conversations with the uInterview podcast!