Barack Obama Delivers First Speech In A Year For Ralph Northam, Democratic Candidate For Virginia Governor [VIDEO]
Last Thursday, in front of a crowd of some 7,000 people, Democratic candidate for governor of Virginia Ralph Northam, wrapped up his speech and to the sound of cheers and U2's "City of Blinding Lights," an ode to his 2008 campaign. Welcomed former President Barack Obama to the stage.
Obama has made few public appearances since his departure from the White House. He has remained busy setting up his foundation, writing his book and vacationing now that he has free time.
Aside from two fundraising events he has attended in recent months, the event was his first time back hitting the campaign trail since the 2016 election where he failed to deliver the knock-out power Hillary Clinton desperately needed to win-over Pennsylvania.
Obama dug up his biggest criticism of Democratic voters, reaffirming his nearly eight-year-old message that Democrats need to get out and vote. "We need to take this seriously," Obama exclaimed, "our democracy is at stake."
Subscribe!
A week of political news in your in-box.
We find the news you need to know, so you don't have to.
"Elections matter. Voting matters. You can't take anything for granted. You can't sit this one out. It's up to you. And if you believe in that better vision not just of our politics, but of our common life, of our democracy, of who we are; if you want that reflected in our government, if you want our kids to see our government and feel good about it, and feel like they're represented and if you want those values that you are teaching your children reinforced … then you've got to go out there."
Obama is known for his poignant speeches and though he never mentioned President Donald Trump by name, it was universally understood by his audience that he was talking about the new president.
"Instead of our politics reflecting our values, we've got politics infecting our communities. Instead of looking for ways to work together and get things done in a practical way, we've got folks who are deliberately trying to make folks angry, to demonize people who have different ideas, to get the base all riled up because it provides a short-term tactical advantage," Obama said. "The question now, at a time when our politics just seems so divided, and so angry, and so nasty, is whether we can recapture that spirit, whether we support and embrace somebody who wants to bring people together," Obama said. Ending with his famous slogan "Yes, we can."
Outgoing Gov. Terry McAuliffe also at last nights event, addressed the elephant in the room. While Democrats are rallying together to campaign for the upcoming elections with vigor, President Trump, aside from a few tweets, has been noticeably absent from Republican Ed Gillespie's bid for governorship.
"Meanwhile, on the other side, Ed Gillespie is treating the president like a clinical disease," McAuliffe said. "That's not what we do."
Vice President Mike Pence made a campaign stop for the Republican candidate last week, and President Trump retweeted Pence's original tweet showing his support.
.@EdWGillespie is fighting to grow the economy & cut taxes! He's fighting for a safer VA. And he's is fighting for affordable energy & COAL! pic.twitter.com/BdwluXvw1F

— Mike Pence (@mike_pence) October 14, 2017
Read more about:
Leave a comment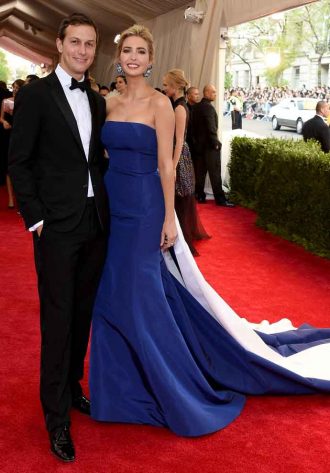 Click here for the 10 Most Powerful Political Couples Slideshow
Listen to the uInterview Podcast!
Get the most-revealing celebrity conversations with the uInterview podcast!