Trump's Sister, Maryanne Trump Barry, Retires As Judge, Ending Investigation Into Alleged Tax Fraud
President Donald Trump's elder sister Maryanne Trump Barry retired as a federal appellate judge on Wednesday, thus ending a probe into alleged tax fraud schemes by her and her siblings.
Had Barry been found to commit tax fraud, she could have violated judicial conduct rules. The probe stems from complaints filed an October, which themselves resulted from a New York Times inquiry that concluded the Trumps had participated in several tax schemes in the 1990s. Some of these schemes helped the siblings increase the wealth they inherited from their father, Fred Trump.
Barry, 82, has not heard any cases in more than two years but up until recently had still been listed as an inactive senior judge. In a Feb. 1 letter, one court official informed the four people who had filed complaints that the inquiry was "receiving the full attention" of a judicial conduct council. Less than two weeks later, Barry began her retirement process.
Judicial council reviews can sometimes end up federal judges being reprimanded or censured. In some rare cases, a referral can be given to Congress for potential impeachment.
Subscribe!
A week of political news in your in-box.
We find the news you need to know, so you don't have to.
According to the Times, Barry could still receive between $184,500 and $217,600 in annual income.
SLIDESHOW: TOP DEMOCRATS RUNNING FOR PRESIDENT IN 2020
Back when Bill Clinton named Maryanne Trump Barry to the 3rd Circuit, Americans were assured she'd proven herself, as a Reagan-appointed district judge, to be the honest Trump, the one with a working moral compass. All the while, she appears to have been taking part in tax fraud. https://t.co/trbk0SMqZ9

— Ron Hogan (@RonHogan) April 11, 2019
Charles Harder, an attorney for Donald Trump stated late last year that "The New York Times's allegations of fraud and tax evasion are 100 percent false, and highly defamatory."
Barry had also reportedly co-owned a shell company called All County Building Supply & Maintenance, which the Trump family formed to siphon money from Fred Trump's businesses. Among other things, the Trumps inflated rents for thousands of tenants in New York City.
Barry, a former federal prosecutor, was named by Ronald Reagan to the Federal District Court in New Jersey in 1983.
Read more about:
Leave a comment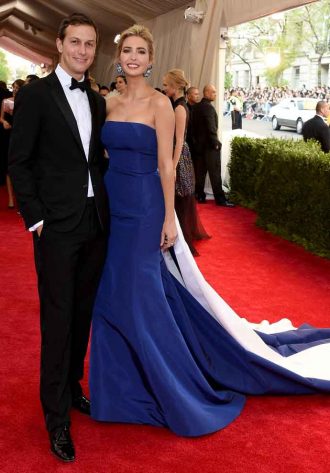 Click here for the 10 Most Powerful Political Couples Slideshow
Listen to the uInterview Podcast!
Get the most-revealing celebrity conversations with the uInterview podcast!