Senate Republicans Use "Nuclear Option" To Speed Up Confirmation Of Trump Judges For Lifetime Appointments
Sen. Mitch McConnell (R-Ky.), the Senate Majority Leader, on Wednesday forced a unilateral use of the so-called "nuclear option" that makes it easier for the Senate to confirm more of President Donald Trump's nominees to lifetime court seats.
The seldom-invoked option will allow the Republican-controlled Senate to permanently cut the time lawmakers debate lifetime judges from 30 hours to two. This modification would reportedly not apply to Cabinet secretaries, circuit court nominees or Supreme Court nominees.
Only two GOP Senators voted against the change: Sens. Mike Lee (R-Utah) and Susan Collins (R-Maine). All Democrats opposed the measure, and Sen. Kamala Harris (D-Calif.) missed the vote.
McConnell had attempted on Tuesday to use the nuclear option by introducing a resolution but fell short of the 60 votes needed for it to pass. However, the procedural vote held Wednesday only required 51 votes, which it obtained.
SLIDESHOW: TOP DEMOCRATS RUNNING FOR PRESIDENT IN 2020
The Senate Majority leader and other Republicans criticized Democrats for delaying votes to confirm Trump-appointed judges, although many liberals were quick to point out conservatives' hypocrisy, since Senate Republicans had refused to confirm many of the judges Barack Obama appointed during his presidency. Merrick Garland, whom Obama nominated in 2016 shortly to replace the then-recently deceased Supreme Court Justice Antonin Scalia, is a judge whose name has reappeared at the center of debates that claim Garland's opportunity of serving on the nation's highest court was "stolen" by GOP lawmakers, who ended up being responsible for the longer-than-anticipated vacancy on the Supreme Court. Many people were also shocked by Republicans' refusal to approve Garland because the judge is known for being very centrist and not leaning significantly more left or right.
Since taking office, Trump has named two arch conservative judges to the Supreme Court: Neil Gorsuch and Brett Kavanaugh, whose confirmation hearing drew national headlines last fall following allegations of sexual harassment and assault by multiple women.
"Exemplary jurists with broad bipartisan support [are] all subjected to weeks if not months and months of pointless delays and the pointless cloture votes," McConnell said Wednesday. "It's time to return this body to a more normal and reasonable process … no matter which party controls the White House."
Sen. Chris Murphy (D-Conn.) and Sen. Chuck Schumer (D-N.Y.) were among the Democratic lawmakers who blasted McConnell and the Republicans' decision to use the nuclear option. Democrats passed the option in 2013 under the leadership of Sen. Harry Reid (D-Nev.), who was then the Senate Majority Leader.
"This is a very sad day for the Senate," said Schumer, the Senate Minority Leader. "Two hours for a lifetime appointment with huge influence on people's lives is unacceptable. It's ridiculous. It's a mockery of how this institution should work."
Changing the Senate rules is inside baseball. But McConnell's legacy will be ending the Senate as we know it. 3 major changes in rules and norms of the Senate in one single year. He's altered the rules to get his way like no other Majority Leader in American history.

— Chris Murphy (@ChrisMurphyCT) April 3, 2019

When Trump replaced Obama as president, he inherited more than 100 court vacancies, many of them because of Republicans' refusal to confirm Obama's appointees.
Many Democrats have also accused Republicans of speeding up Trump's confirmations of judges now so that this move comes before the 2020 election. The majority of these judges have proven to hold views and records that oppose abortion and LGBTQ rights. In total, GOP Senators have already confirmed 37 of Trump's circuit judges.
Read more about:
Leave a comment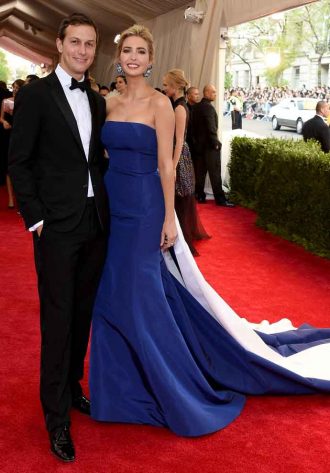 Click here for the 10 Most Powerful Political Couples Slideshow
Chat With uPolitics On Facebook! Get latest news and interviews delivered directly to your Messenger!