Senate Passes Resolutions To End U.S. Support For Saudi War In Yemen, Names Prince Bin Salman As Khashoggi's Killer
In a resolution passed by the Senate on Thursday, lawmakers went against President Donald Trump's agenda and voted to end the U.S.'s support for Saudi Arabia in its war against Yemen.
In a 56-41 vote, the Senate passed the resolution requiring the president to withdraw troops involved in the Saudi war effort in Yemen within 30 days, except for those fighting al Qaeda in the region.
"I hope … we send a loud and powerful message by passing this resolution. That we're going to bring peace to that country and that the United States Congress is going to reassert its constitutional authority to be the body that makes war not the president," said sponsor of the resolution Sen. Bernie Sanders (I – Vt.) to reporters.
Before the resolution becomes official policy, it must first gain approval from the House and receive a signature from the president.
On Wednesday, the House narrowly passed a rule covering debate procedure on a farm bill that had a provision preventing the body's members from starting a vote on war powers this year tacked on.
More than this, Trump has expressed his support for the oil-rich country, telling Reuters Tuesday that Saudi Arabia has been "a very good ally" to the United States, and has threatened to veto the resolution.
SLIDESHOW: DONALD TRUMP'S 30 CRAZIEST TWEETS
Thousands of civilians and non-combatants have died in the Yemeni war. The United Nations estimates that around 50,000 people have died in the small Arabian country from famine, and warns that a further 13 million Yemeni citizens face starvation as a result of the war.
The resolution highlights lawmaker's growing discontent with the country's ally. Many senators hold the Saudi Crown Prince, and de facto ruler of the Middle Eastern state, Muhammad bin Salman, responsible for the killing of Saudi journalist Jamal Khashoggi in November.
To that end, the Senate passed another resolution on Thursday specifically naming bin Salman as the one responsible for Khashoggi's death.
Trump spearheaded lobbying efforts to weaken support for the resolution, sending CIA Director Gina Haspel to speak with several senators earlier this month.
But Haspel's efforts seem to have been in vain, as Sen. Lindsey Graham (R–S.C.) told reporters that he stands by his belief that bin Salman was responsible for the journalist's death, saying, "There's not a smoking gun, there's a smoking saw."
Read more about:
Leave a comment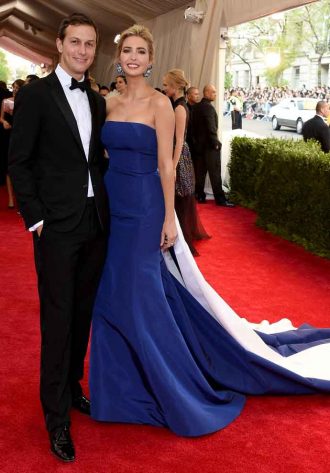 Click here for the 10 Most Powerful Political Couples Slideshow
Chat With uPolitics On Facebook! Get latest news and interviews delivered directly to your Messenger!