London Mayor Sadiq Khan Mocks Trump's Tweets As Worthy Of An "11-Year-Old"
London Mayor Sadiq Khan blasted President Donald Trump on Tuesday following the American leader's visit to the United Kingdom, saying his tweets are what he imagines an "11-year-old" would do.
The 48-year-old mayor — who is of Pakistani Muslim descent — became the target of Trump's attacks on Monday morning before arriving in England. Trump called Khan a "stone cold loser" on Twitter and said he was a terrible mayor before comparing Khan to New York City Mayor Bill de Blasio. 
"First I thought it was a joke, the sort of thing an 11-year-old would do," Khan told BBC.
Khan added he had great affection for the United States, but lambasted Trump's record on many issues since he took office more than two years ago.
Subscribe!
A week of political news in your in-box.
We find the news you need to know, so you don't have to.
"We have to be very careful about giving the impression that we condone some of the things that [Trump] has been associated with," Khan added. He cited the Trump administration's policy of separating immigrant families at the border, its assault on LGBT Americans and women's reproductive rights and its decision to pull the U.S. out of the Paris Climate Agreement as some of the many policies he fervently condemned.
From rolling back women's reproductive rights to defending far-right nationalists – President Trump's behaviour flies in the face of ideals America was founded upon.

As the US's closest friends we have a duty to speak out. My interview with @CNN:pic.twitter.com/xs67IKboyf

— Sadiq Khan (@SadiqKhan) June 4, 2019
SLIDESHOW: TOP DEMOCRATS RUNNING FOR PRESIDENT IN 2020
Khan also reportedly urged Theresa May — who is resigning as Britain's prime minister amid the fallout from the failed Brexit negotiations — to  "do a Hugh Grant Love Actually moment" to show Trump what the U.K. stands for. In Richard Curtis's popular 2003 romantic comedy, Grant plays the British prime minister who in a joint press conference scene stands up to the bullying American president portrayed by Billy Bob Thornton. 
Trump also said during his U.K. state visit that he supports former London mayor Boris Johnson, who is a fierce advocate of Brexit, the process of Great Britain leaving the European Union. Some reports said Trump sought a meeting with Johnson but was denied the opportunity of one.
Read more about:
Leave a comment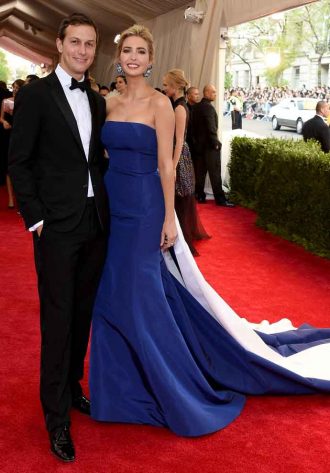 Click here for the 10 Most Powerful Political Couples Slideshow
Listen to the uInterview Podcast!
Get the most-revealing celebrity conversations with the uInterview podcast!