Italian Government Revokes Steve Bannon's Lease On Monastery He Used As Far-Right Training Academy
The Italian government's cultural heritage ministry announced Friday that it would revoke a lease given to Steve Bannon for a medieval monastery after it was revealed he planned to transform the religious center into a far-right training center.
According to Quartz, Bannon — who served as President Donald Trump's chief strategist for the first six months of his presidency — was paying approximately $110,000 per year to rent the 13th Century Carthusian monastery. Bannon, who is also the former chairman of far-right publication Breitbart News, is reportedly a trustee of the Dignitatis Humanae Institute, which early last year was permitted by Italy to utilize the building that houses the monastery.
Bannon is said to have attempted to turn the religious center into a "gladiator school for cultural warriors," where pupils would learn about history, theology, economics, politics and philosophy.
SLIDESHOW: TOP DEMOCRATS RUNNING FOR PRESIDENT IN 2020
Last month, Italian newspaper La Repubblica said a letter used to guarantee the lease was forged. The letter contained the signature of an employee of a Danish bank called Jyske, but the company stated the worker in question hadn't been with Jyske for years and called the document fraudulent.
It's a shame Steve Bannon isn't being allowed to buy his Fascist Training Monastery in Italy because I bet he would've given it some hilariously grandiose Fuhrer-scented name. RIP to "The Falcon's Aerie" or "Fortress Of The Bold" or whatever.

— David Roth (@david_j_roth) June 1, 2019
"All of this stuff is just dust being kicked up by the left," Bannon told The Economist after the claims of fraud first surfaced.
Bannon, who played a key role in the White House in 2017 despite his brief tenure, has also openly admitted to supporting far-right political leaders in Europe and is said to be continuing to push his agenda around the globe.
What the Papers Aren't Saying

Boris Johnson is the Trumpian candidate for the UK. He's being backed by Steve Bannon and supported by Nigel Farage https://t.co/so9x7OhGQb

— Peter Jukes (@peterjukes) May 31, 2019
Read more about: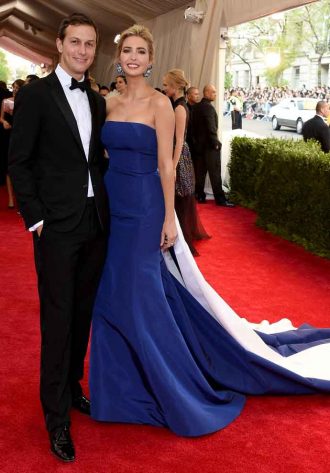 Click here for the 10 Most Powerful Political Couples Slideshow
Listen to the uInterview Podcast!
Get the most-revealing celebrity conversations with the uInterview podcast!