House Democrats To Hold William Barr & Wilbur Ross In Contempt Over 2020 Census Citizenship Question
House Democrats are pushing to hold both Attorney General William Barr and Commerce Secretary Wilbur Ross in contempt for ignoring a subpoena for information pertaining plans to add a citizenship question to the 2020 census.
"Unfortunately, your actions are part of a pattern," House Oversight and Reform Chairman Elijah Cummings (D-Maryland) wrote to Barr and Ross in separate letters on Monday. "The Trump Administration has been engaged in one of the most unprecedented cover-ups since Watergate, extending from the White House to multiple federal agencies and departments of the government and across numerous investigations."
Cummings added he would be open to delaying the contempt votes should both officials hand over the requested records by Thursday. Barr had already been held in contempt last month due to his failure to appear before the House Judiciary Committee for a hearing regarding former special counsel Robert Mueller's report on the Russian interference probe.
SLIDESHOW: TOP DEMOCRATS RUNNING FOR PRESIDENT IN 2020
Subscribe!
A week of political news in your in-box.
We find the news you need to know, so you don't have to.
The congressional panel first approved the subpoena in April, when it began its investigation into President Donald Trump's administration's efforts to add the citizenship question to the next census, a move that many have argued will benefit Republican candidates in the 2020 election.
Last week, HuffPost reported that the mastermind behind the proposed citizenship question was late GOP strategist Thomas Hofeller, who famously tried to gerrymander many Republican-controlled districts across the country, as data evidence showed.
Gerrymandering, the process of redrawing electoral district lines, is a move that many Democrats have spoken out against in recent years, arguing that it often disproportionately affects low-income communities of racial minorities.
"The tactics of this cover-up are now clear," Cummings told Politico. "The administration has been challenging Congress' core authority to conduct oversight under the Constitution, questioning the legislative bases for congressional inquiries, objecting to committee rules and precedents that have been in place for decades under both Republican and Democratic leadership, and making baseless legal arguments to avoid producing documents and testimony."
Read more about:
Leave a comment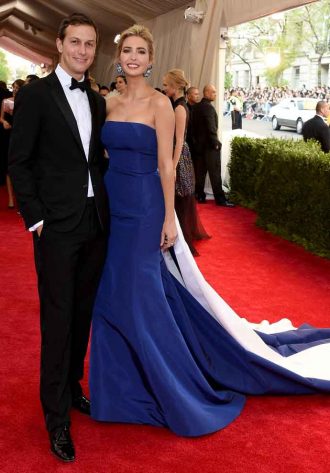 Click here for the 10 Most Powerful Political Couples Slideshow
Listen to the uInterview Podcast!
Get the most-revealing celebrity conversations with the uInterview podcast!