House Democrats Announce Election Reform Bill To Make Election Day A National Holiday
Since regaining the majority in the House of Representatives last month, Democrats have been pushing for change on many issues, and one of them is election and campaign finance reform.
For several years, many lawmakers and political pundits have called for substantive changes not only to the way public campaigns are conducted, but also to the way voting is held on election day. Now, Democrats are hoping to restore democracy in the U.S. by ensuring every American's voting rights are respected.
The three main aspects of the electoral process Democrats hope to introduce new legislation for are ending obstacles to voting, cutting the influence of money in politics and closing loopholes in government ethics law.
SLIDESHOW: DONALD TRUMP'S 30 CRAZIEST TWEETS
Subscribe!
A week of political news in your in-box.
We find the news you need to know, so you don't have to.
"It's three very basic things that I think the public wants to see," said Rep. John Sarbanes (D-Md.) shortly after the 2018 midterm elections in November.
Democrats hope to re-strengthen the Voting Rights Act of 1965 passed under then-President Lyndon B. Johnson, which prohibited racial discrimination in voting. A Supreme Court decision in 2013 weakened this historic law. Other proposals the party has made include potentially overturning the 2010 Citizens United decision,which established political expenditures to be considered as free speech under the First Amendment and allowed for less disclosures of contributions by mega-donors from outside the world of politics.
Most recently, Democrats have tried to make Election Day a national holiday. However, Republicans have fought back against this proposal, saying it would only help liberals.
Sen. Mitch McConnell (R-Ky.), the Senate majority leader, called the idea an attempt at a "power grab" by Democrats.
"Just what America needs, another paid holiday and a bunch of government workers being paid to go out and work, I assume [for] our colleagues on the other side — on their campaigns," McConnell said on the Senate floor Wednesday.
A recent Pew Research poll showed over two-thirds of voters say they would support making Election Day a federal holiday. The move would make sense. In most major democracies in the world, election day is not a holiday but is typically held on a weekend day (Saturday or Sunday). In the U.S, however, voting is held on Tuesday and long lines often form in counties and districts. Additionally, certain states hold more strict voter identification laws that often disproportionately affect low-income minority communities. Emergency workers are also often affected by this type of legislation. Many Republican lawmakers and governors have cited rampant voter fraud as a reason for passing these types of laws, although statistics in recent years have shown voter fraud occurs in extremely rare cases. Many GOP politicians have also been discovered over the last few years to have redrawn and manipulated their district's boundaries — a process known as gerrymandering — to swing election results in their favor.
Federal law does not require employees to give workers time off to go out and vote.
Read more about:
Leave a comment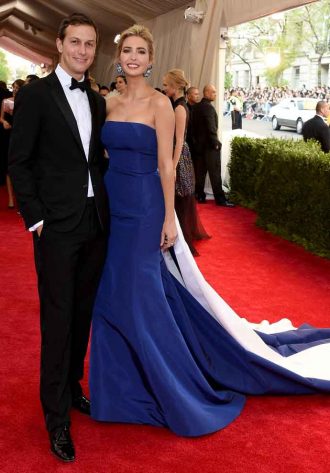 Click here for the 10 Most Powerful Political Couples Slideshow
Listen to the uInterview Podcast!
Get the most-revealing celebrity conversations with the uInterview podcast!