Florida Secretary of State Mike Ertel Resigns After A Photo Of Him In Blackface Emerges
On Jan. 24, Tallahassee Democrat published a 2005 photograph of Florida Secretary of State Mike Ertel, who was at a private Halloween party. Ertel was depicted in the picture in his getup, wearing earrings and red lipstick while brown paint covered his face. He also donned fake breasts and wore a shirt that had the caption "Katrina Victim" on it. Hurricane Katrina had devastated Florida mere months earlier.
After the story went public, Ertel resigned from his position Thursday afternoon, doing so through an email to Gov. Ron DeSantis. DeSantis had appointed Ertel on Dec. 28, one month ago.
In a Thursday news conference, DeSantis confirmed Ertel's departure while adding that he believes his former colleague regrets his actions. Moreover, the governor expressed his desire for "people to lead and not have any of these things swirling around them."
SLIDESHOW: DONALD TRUMP'S 30 CRAZIEST TWEETS
Subscribe!
A week of political news in your in-box.
We find the news you need to know, so you don't have to.
"At the same time, you know, I've got to have an administration that's going to be focused on what matters to Floridians and I don't want to get mired into kind of side controversies," DeSantis said. "So I felt it was just best to, you know, accept the resignation and move on."
In his two-sentence resignation, Ertel's signature included a quote from Abraham Lincoln: "These men ask for just the same thing, fairness, and fairness only. This, so far as in my power, they, and others shall have." Prior to his time as Secretary of State, Ertel served as Seminole County's elections supervisor.
Read more about:
Leave a comment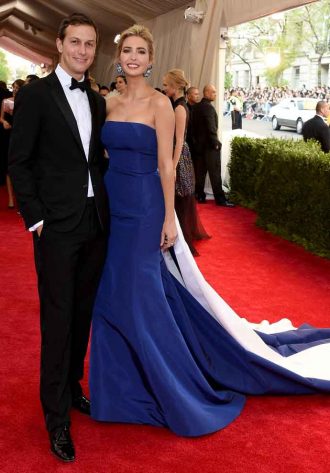 Click here for the 10 Most Powerful Political Couples Slideshow
Listen to the uInterview Podcast!
Get the most-revealing celebrity conversations with the uInterview podcast!