Eric Swalwell Announces He Is Running For President In 2020, Will Focus On Gun Reform [VIDEO]
Rep. Eric Swalwell (D-Calif.) announced on Monday night he is running for president in 2020.
The 38-year-old congressman revealed the news in an interview on The Late Show with Stephen Colbert. Swalwell is now the 18th Democrat to launch a 2020 bid to challenge President Donald Trump. 
"I see a country in quicksand, unable to solve problems and threats from abroad, unable to make life better for people here at home," Swalwell, who has been in Congress for six years, told Colbert.
"I'm ready to solve these problems. I'm running for president of the United States." Swalwell added. "Boy, did it feel good to say that."
Subscribe!
A week of political news in your in-box.
We find the news you need to know, so you don't have to.
TONIGHT: California Representative @EricSwalwell announces on @colbertlateshow that he is running for President! #LSSC pic.twitter.com/bvzBPIkSnz

— The Late Show (@colbertlateshow) April 8, 2019

Swalwell also said gun control will be one of the primary issues his 2020 campaign focuses on. He told Colbert that he has talked to concerned students who "see Washington doing nothing about [gun violence] after the moments of silence and see lawmakers who love their guns more than they love our kids."
Swalwell represents California's heavily Democratic-leaning 15th District, which Hillary Clinton won by 25 points in 2016. Swalwell had teased a 2020 presidential bid for several weeks, especially after announcing he wouldn't run for re-election to Congress next year.
SLIDESHOW: TOP DEMOCRATS RUNNING FOR PRESIDENT IN 2020
Are you ready America? Let's go big, be bold, and do good! pic.twitter.com/gk9SPDT4FN

— Eric Swalwell (@ericswalwell) April 8, 2019

`Swalwell is also known for being one of the few Democrats who has frequently appeared on conservative news outlets like Fox News. However, after special counsel Robert Mueller concluded that his investigation produced no evidence of collusion between Trump's 2016 campaign team and the Russian government, Trump created a list of people he called for television news channels to ban for pushing theories of Trump-Russia coordination during the 2016 election. Swalwell is reportedly on that list.
.@ericswalwell is a great guy and a true patriot. I'm glad he's running. Look forward to seeing him out on the trail soon. 👍🇺🇸 pic.twitter.com/zOhGtMnhBy

— Andrew Yang (@AndrewYang) April 9, 2019
Read more about:
Leave a comment
You must be logged in to post a comment.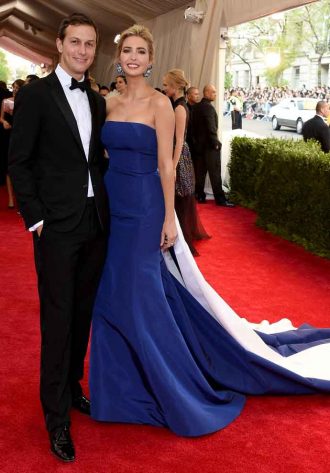 Click here for the 10 Most Powerful Political Couples Slideshow
Listen to the uInterview Podcast!
Get the most-revealing celebrity conversations with the uInterview podcast!