Donald Trump Says Critic Admiral Bill McRaven Is A "Clinton Fan," Should Have Caught Osama Bin Laden Sooner
President Donald Trump called retired Admiral Bill McRaven, the Navy Seal responsible for the 2011 mission to kill Osama bin Laden, a "Hillary Clinton fan" and said that the Obama administration should have captured him sooner.
McRaven, who did not support any candidate during the 2016 elections, called Trump's attacks against the media likely "the greatest threat to democracy in my lifetime."
The president made these comments during the explosive Fox News Sunday interview with Chris Wallace, where among other things, Wallace questioned the president on McRaven's criticisms.
"Hillary Clinton fan," Trump said to Wallace when he mentioned McRaven's remarks. "Excuse me, Hillary Clinton fan."
Subscribe!
A week of political news in your in-box.
We find the news you need to know, so you don't have to.
"OK, he's a Hillary Clinton backer and an Obama backer," Trump then added.
McRaven served as a U.S. Navy Seal for nearly four decades before retiring in 2014 to serve as chancellor for the University of Texas System.
In an interview with CNN on Sunday, McRaven responded to the president's claims, reaffirming the fact that he did not support any candidate during the 2016 elections, and said that politics and partisanship were not a part of his military career.
"I admire all presidents, regardless of their political party, who uphold the dignity of the office and who use that office to bring the nation together in challenging times," McRaven said.
When the subject of McRaven's role in taking out bin Laden came up, Trump commented, "Wouldn't it have been nice if we got Osama Bin Laden a lot sooner than that. Wouldn't it have been nice?"
"Living in Pakistan, beautifully in Pakistan in what I guess they considered a nice mansion, I don't know, I've seen nicer," the president went on. "But living in Pakistan right next to the military academy, everybody in Pakistan knew he was there. And we give Pakistan $1.3 billion a year and they don't tell him, they don't tell him … for years."
SLIDESHOW: DONALD TRUMP'S 30 CRAZIEST TWEETS
Trump went on to say that he had cut off funding to Pakistan because he believes the country did not give anything back for the aid they received.
"[Bin Laden] lived in Pakistan, we're supporting Pakistan, we're giving them $1.3 billion a year, which we don't give them anymore, by the way, I ended it because they don't do anything for us, they don't do a damn thing for us," Trump said.
During his interview with CNN, McRaven also said that he stands by his view that Trump's attacks against the media pose a danger to the country's security, saying, "When you undermine the people's right to a free press and freedom of speech and expression, then you threaten the Constitution and all for which it stands."
Read more about:
Leave a comment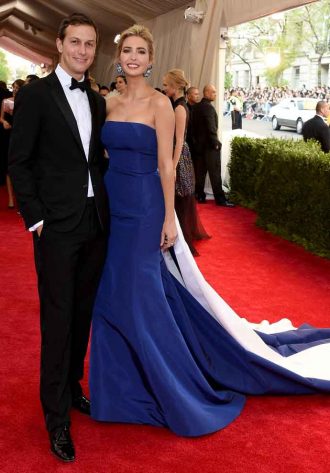 Click here for the 10 Most Powerful Political Couples Slideshow
Listen to the uInterview Podcast!
Get the most-revealing celebrity conversations with the uInterview podcast!