Maine Democratic House Speaker Sara Gideon To Challenge Susan Collins For Senate Seat In 2020
Maine's Democratic House Speaker Sara Gideon is set to officially announce in the next few weeks that she will challenge Sen. Susan Collins (R-Maine) for the U.S. Senate seat.
Collins, a moderate GOP lawmaker, drew severe criticism from Maine state Democrats and abortion rights activists following her vote to confirm Supreme Court Justice Brett Kavanaugh in October. Kavanaugh — who is staunchly anti-abortion — was infamously accused of sexual misconduct by multiple women in the weeks leading up to his confirmation. Within hours of Collins announcing her vote on Kavanaugh, the senator lost support and Maine Democrats began looking for potential 2020 opponents to help fund.
Gideon is expected to have support from groups like the Democratic Senatorial Campaign Committee and EMILY's List, a political action committee that aims to elect pro-choice female candidates.
"Maine deserves a champion in the US Senate," Gideon wrote in a Facebook post in October. "After November I will be seriously considering how I can elevate the voices of people who deserve and demand to be heard and represented in Washington, DC."
Subscribe!
A week of political news in your in-box.
We find the news you need to know, so you don't have to.
SLIDESHOW: TOP DEMOCRATS RUNNING FOR PRESIDENT IN 2020
Gideon, 47, has served in Maine's House of Representatives since 2012. She is the daughter of an Indian immigrant father and a second-generation Armenian-American mother. Among her legislative efforts are improving Maine's economy, widening access to nearly universal health care and combatting the opioid crisis.
Aside from Gideon, two more Democrats have announced 2020 campaigns against Collins: Betsy Sweet and Bre Kidman. Sweet unsuccessfully ran for governor of Maine last year, while Kidman is an attorney.
The Maine congressional primary will be held on June 9, 2020.
We have a budget! Tonight, with bipartisan support, we made progress for Maine. #mepolitics pic.twitter.com/JKdaBAdZpd

— Maine House Dems (@MaineHouseDems) June 15, 2019
The Opinion Poll Sara Gideon Maines Democratic House Speaker To Run Against Senator Susan Collins https://t.co/ukjJQnbLef pic.twitter.com/xMzmaDYmO0

— The Opinion Poll (@TheOpinionPoll) June 14, 2019

In 2014, Collins won her Senate seat in Maine with 68% of the vote.
Read more about:
Leave a comment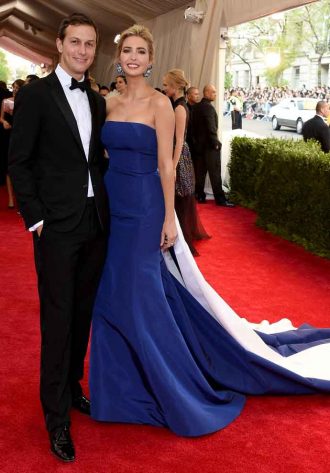 Click here for the 10 Most Powerful Political Couples Slideshow
Listen to the uInterview Podcast!
Get the most-revealing celebrity conversations with the uInterview podcast!