Nancy Pelosi Greeted By Calls To "Impeach" Trump At California Democratic Convention
House Speaker Nancy Pelosi faced calls of "impeach!" regarding President Donald Trump at a California Democratic convention in San Francisco on Saturday.
Pelosi has said several times recently that she opposes the effort to impeach Trump, despite several prominent Democrats calling for proceedings to begin, especially in the aftermath of Special Counsel Robert Mueller's report on his Russian interference probe.
"We will go where the facts lead us," Pelosi told delegates who gathered to hear 14 presidential candidates argue their case for winning the White House in 2020. "President Trump will be held accountable for his actions — in the Congress, in the courts and in the court of public opinion."
Pelosi also said "we will strive to unify, not divide, our country as we protect and defend it."
Subscribe!
A week of political news in your in-box.
We find the news you need to know, so you don't have to.
Amy Klobuchar: "When people ask me, 'Can a woman take on Donald Trump?' I say, 'One already has and her name is Nancy Pelosi.'"
Via The Hill pic.twitter.com/OgAmrItoAf

— Kyle Griffin (@kylegriffin1) June 2, 2019
The House speaker has fervently pushed for several congressional committees to continue their investigations into Trump's presidency, his businesses and his tax returns, among other things. Pelosi also recently said she believes Trump is "goading" Democrats into impeaching him with his constant efforts to seemingly bend or break the law.
SLIDESHOW: TOP DEMOCRATS RUNNING FOR PRESIDENT IN 2020
Meanwhile, billionaire hedge fund manager and activist Tom Steyer has kept up his own campaign to impeach Trump. Steyer was at one point speculated to be a 2020 Democratic presidential candidate.
REPORTER: "Nancy Pelosi was booed yesterday at a speech in SF by Democratic activists who screamed 'Impeach. Impeach.'"

TRUMP: "Well, you know why? B/c people want her to do work. People want the Democrats to pass immigration laws … to do something on infrastructure." ??? pic.twitter.com/qjtmk8EtXf

— Aaron Rupar (@atrupar) June 3, 2019
Also at Saturday's convention, former Colorado Gov. John Hickenlooper, a 2020 presidential contender, warned against embracing socialism as a strategy to beat Trump in the next national election and was booed for doing so.
Hickenlooper also called Trump "the worst president in American history."
Read more about:
Leave a comment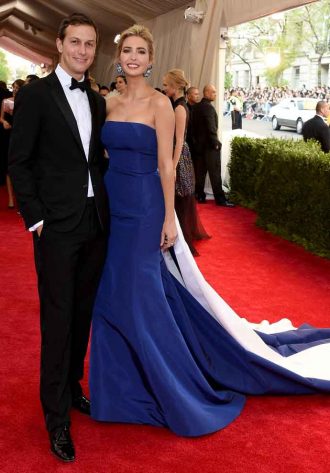 Click here for the 10 Most Powerful Political Couples Slideshow
Listen to the uInterview Podcast!
Get the most-revealing celebrity conversations with the uInterview podcast!