Kamala Harris Calls For Total Repeal Of 2017 Trump Tax Law: "Get Rid Of The Whole Thing"
Sen. Kamala Harris (D-California) on Monday said she would back a complete repeal of President Donald Trump's 2017 tax reform law, saying we should "get rid of the whole thing."
Harris, a 2020 Democratic presidential candidate, made the comment following an American Federation of Teachers (AFT) event in Detroit. The former California prosecutor has thus set herself apart from other 2020 presidential contenders who have suggested only a partial repeal of the Republican tax law.
Should a total repeal of the tax law come to pass, provisions like doubling the standard deduction and raising the child tax credit would be effectively scrapped.
Sen. Kamala Harris speaks to Detroit NAACP: "This President isn't trying to make America great. He's trying to make America hate." pic.twitter.com/c761qq1hNu

Subscribe!

A week of political news in your in-box.
We find the news you need to know, so you don't have to.

— The Hill (@thehill) May 7, 2019
"On Day One, we're going to repeal that tax bill that benefited the top 1 percent and corporations," said Harris.
Ian Sams, a 2020 campaign spokesman for Harris, said the senator would replace the GOP tax bill with the LIFT Act, which would mainly give tax cuts to the majority of middle class Americans.
SLIDESHOW: TOP DEMOCRATS RUNNING FOR PRESIDENT IN 2020
Denver Spanish teacher Kelsey's salary isn't enough to open a savings account. "There are just days that I don't know how much longer I can do it."

Average teacher salaries are down 4.5% in the past decade. It's time we give them a raise. https://t.co/BJvGYrvSwx

— Kamala Harris (@KamalaHarris) May 7, 2019
Harris, who has been a staunch supporter of teachers and working class families across the country, revealed before even officially starting her 2020 presidential bid that she had a plan to grant working families up to $6,000 per year. Tax cuts would be one way to contribute to this plan, Harris said.
Other 2020 Democratic candidates, like Sens. Amy Klobuchar (D-Minnesota) and Cory Booker (D-New Jersey) have suggested backing an expansion of the earned income tax credit.
The 2017 GOP-backed tax law was quickly condemned by many as primarily benefiting billionaires and major corporations.
Read more about:
Leave a comment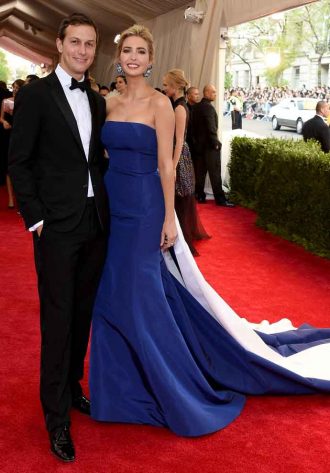 Click here for the 10 Most Powerful Political Couples Slideshow
Listen to the uInterview Podcast!
Get the most-revealing celebrity conversations with the uInterview podcast!